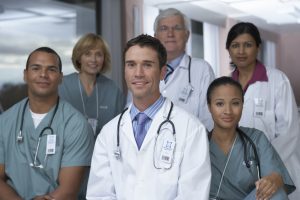 There's no way around it. As a physician recruiter, you have to ask some tough questions if you want to hire a great doctor. Whether it's the first conversation a new physician, or a quick check in with a locum tenens doctor who has worked repeat assignments at your facility, there are certain questions that should be asked every time a physician is being considered to fill a position.
Circumstances can change quickly, so it's never safe to assume a physician has the same answers today as he or she gave last month.
While most physicians understand these questions have to be asked, the way they're asked can make a physician uncomfortable. Viewing difficult questions as the first step of the ongoing onboarding process helps a recruiter with his or her approach. With practice, a recruiter can make the questions seem as natural as asking about weekend plans. Making the questions part of a comfortable conversation will put the physician at ease and get the relationship with the facility off on the right foot. The questions that must be asked fall into the following 10 categories:
Has any monetary payment ever been made by you or on your behalf because of alleged medical malpractice?
Are there currently any pending medical malpractice claims or settlements that involve you?
Have you ever had a state medical license investigated, denied, revoked or suspended?
Have you ever been the subject of an investigation by a private, state or federal health insurance program?
Have you ever been censured by a committee of a state or county medical association with regard to ethics or fees?
Have you ever had your employment as a physician or provider terminated?
Have you ever withdrawn an application for medical licensure from a state licensing board?
Have you ever withdrawn an application for medical staff membership at any facility?
Have you ever been convicted of a misdemeanor or felony or are you currently under indictment of charged with any alleged criminal activities?
Do you currently have any chemical substance dependency?
It's important for physicians to know that everyone has to answer these questions and they are not being singled out. If the answer is yes to any of these questions, it will require additional follow-up and details to determine if it impacts the physician's ability to take the job. For more tips on hiring and recruiting, check out our
employer resources page.