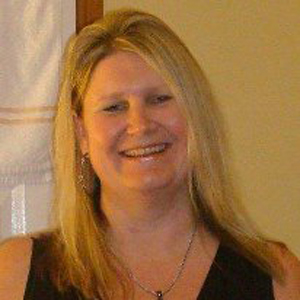 It's National NP Week, and we are celebrating the role of nurse practitioners by featuring one NP each day. They work in a variety of specialties and settings, but all share the love of caring for patients and working in this growing profession.
Sherri Sue Payne, MSN, FNP-C
NP since 1999: Family practice and hospitalist
"I have been an NP since 1999. I graduated from Kent State University with a master's degree in nursing with a focus in women's health, after completing my BSN at Penn State University in 1997. In 2005, I earned a post-master's certificate in family practice, which launched me into internal medicine and subsequently becoming a hospitalist.
Becoming a nurse practitioner has been the most rewarding and exhilarating experience. It allows me to practice medicine from a nursing model. 'I am a nurse first' is my motto. I understand the nursing role and how important it is to the patient's wellbeing and care.
Being a liaison between the nursing and medical staff is one of the aspects of my career that I love. Being a hospitalist allows me to be hands-on with medical management, but also still allows me the privilege to get a patient a warm blanket or a glass of ice when the opportunity arises.
Being in a locums position as a hospitalist is dynamic. It allows the opportunity to work with many different providers from many diverse places and multiple specialties. Medicine is an art, and being exposed to different styles of practicing gives me the benefit of being able to take the best characteristics from many and incorporate those traits into how I practice. The learning curve never ends.
There is no room for arrogance in medicine, and I have found that most hospitalists are compassionate, humble and truly care about the people they care for. One of the other things that I love about doing what I do is the autonomy, the feeling that the hospitalist service is really a team and collaborating, not a hierarchy -- that we all bring our best to the table equally and respect each other's work. Taking care of patients has great rewards, and I have found them to be especially heightened in this role.
My career has taken me to places that I would have never gone otherwise. It has opened my world to learning new cultures, meeting new people, becoming a part of the community even though I don't live in it. Truly, it offers an adventure both on the job and off, as having blocks of time off allows for more concentrated time with family and pleasure travel, which would never be possible in a conventional job setting.
CompHealth has been amazing to work with and has made my life that much more enriched, providing me with such great assignments and support. Currently, I am working at the Mayo Clinic, which has been one of the best experiences I have ever encountered and truly a life-altering event."
NPs: Check out the AANP resource guide for National NP Week [PDF].