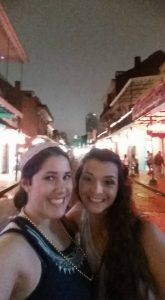 Halloween in New Orleans, New Years in Las Vegas, sunning on the beach and snowboarding the Rockies. All in a year's work for traveling
speech language pathologist
Colleen Tuohey. After two years working in a skilled nursing facility in her home state of Michigan she decided it was time to see the country. Tuohey started working as a travel SLP in October of 2015 and hasn't looked back. Since then she has worked in Louisiana, Colorado and at two different facilities in Southern California. "I'm pretty addicted to the travel lifestyle! I continue to take travel assignments because it affords me the unique opportunity to see parts of the country I would never have the time or money to see if I was still in a permanent job in Michigan," she says.  "In one year's time as a traveler, I've been able to visit and enjoy so many places as a direct result of my travel assignments."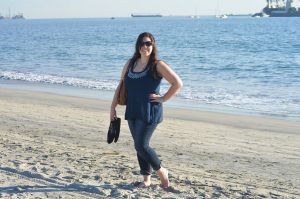 Getting to explore new parts of the country isn't the only benefit of the travel lifestyle. She also has grown as a provider thanks to the wide range of clinical experiences she has had. "I love being able to change the setting I work in every few months," says Tuohey. "It allows me to learn which settings suit me and which do not. It has given me a much wider range of experience and a growing flexibility as a clinician that will be invaluable in the years to come." Tuohey goes local on her assignments and tries to experience as much as she can while in a new place. For her this means exploring the things that make an area unique.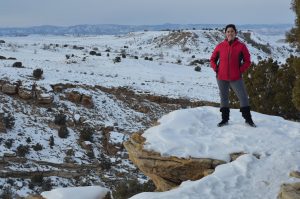 "In my spare time, I love exploring the area I'm currently working in. In Louisiana, I went to my very first rodeo. In southern California I turned into such a beach bum! I was always at the beach. I also did a lot of exploring in neighboring cities like LA, Hollywood, and San Diego. In Colorado, I spent a ton of time soaking up the "outdoor" lifestyle that is so popular there. I went hiking and snowboarding a lot." While on assignment Tuohey makes friends with her coworkers or goes online to meet new people. She also won't hesitate to head out for a night on the town by herself. It's all about experiencing a new place and getting to know new people. Many of her coworkers and others she has met on assignments have become permanent friends she continues to keep in touch with.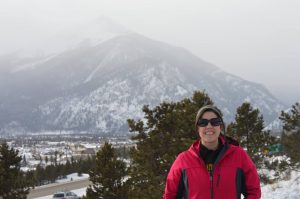 "I would tell those considering travel contracts that it will be without a doubt, the best decision they've ever made! Don't be afraid to branch out and experience a new area on your own," she says. "Sometimes it's scary to go to an event or a restaurant or bar by yourself. But doing that will allow you to really get a feel for the area/culture and afford you the opportunity to meet new friends." If you are ready to try the traveling lifestyle check out our open
speech language pathologist
or
other open jobs
.