For
emergency medicine locum tenens PA
Cara Bosco, flexibility is key to her quality of life. Being flexible has opened up new opportunities that she might have otherwise missed out on — like her first job out of PA school.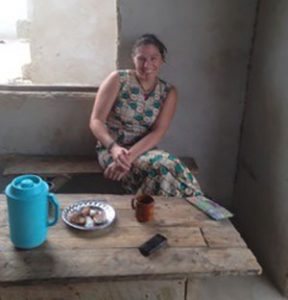 It brought her to East Africa where she performed primary care triage work for children who normally did not have access to medical care. She was well-equipped for the job: she was already familiar with local customs, had firsthand knowledge of the scarcity of medical care, and was fluent in
Swahili
. Before finishing school, Cara had spent six months doing wildlife research in
Tanzania
. While there, she lived with a Tanzanian family with whom she grew very close. Cara has returned several times since, both to visit her friends and for medical volunteer work. The freedom to return to the African continent when and for as long as she wants is critically important to Cara. "I love Tanzania," she says. "It's a phenomenal country. The people are so kind and so generous. The world for them really revolves around human contact and hospitality." On one visit, she became a friend and benefactor to a little Tanzanian girl named Pendo, who is afflicted by epidermolysis bullosa, a rare skin disorder. Cara's career as a locum tenens PA began when a random email showed up in her inbox from CompHealth. Curiosity prompted her to call the number provided, and she connected with a locum tenens recruiter named Annie. From the start, Cara was captivated by the locum tenens concept. While listening to the recruiter talk about locums, her first, biggest, and almost only concern was, "I have a dog." When Annie said, "We can accommodate dogs," Cara was sold. "Done. I'm your girl. I'm in. Flexibility in schedule and being able to take care of my dog, that's all I need." "The flexibility of the schedule is what absolutely drew me to locums," Cara says. "My entire life was seasonal careers, so I had on-seasons, and I had off-seasons. I was used to working really hard, then playing really hard, and so that's why the locums thing works well for me — it's not your typical standard job with your regular vacations."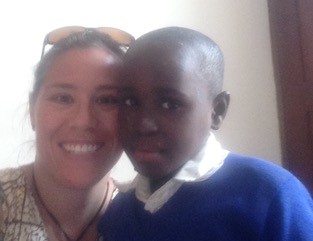 That flexibility was very important to Cara. It supported her goal of going abroad to spend time with her friends and family in Tanzania, while still being able to visit her parents in the U.S. as well. "My parents actually still live in the same house that we all grew up in, so one of the huge benefits of locums is I see my family more now than I probably ever did," she says. "It's fantastic. I get to go home, spend time with my family, then go to the airport, fly to a new location, meet all kinds of new people, and see new parts of the country. It's been absolutely fantastic." But Cara's willingness to be both flexible and realistic about assignments makes all the difference. She says, "You can't pick everything. You don't get to say, 'I want to work in California. I want to work Tuesday through Thursday, and I want a penthouse apartment.' Being able to have flexibility in my schedule is really important so I'll go anywhere that you want me to go, I'll do whatever you need me to do." She provides her requirements to her recruiter, Annie, and then lets her go to work. "I say, 'This is the time I'm able to work. This is the time I'm not able to work. Do whatever you need to do to fill up my schedule.' And for that I will go anywhere Annie tells me to go and happily, because that's the trade-off."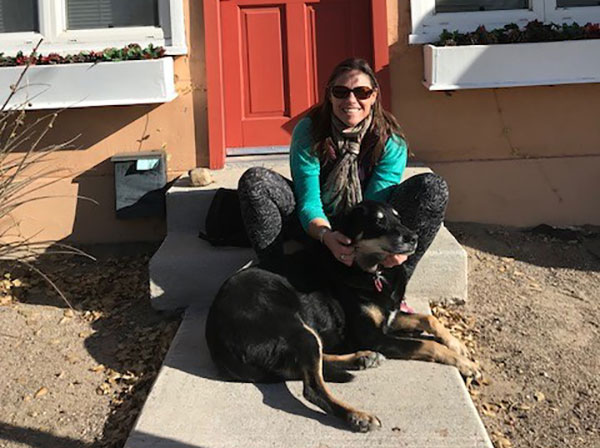 She appreciates CompHealth's flexibility and willingness to work with her when problems arise. She describes a time when there were glitches at the beginning of an assignment in Albuquerque. When she first moved into the apartment, things were beeping in the apartment constantly. It was 8 p.m. and she had already called maintenance multiple times.  "I called and said, 'This apartment isn't going to work.' CompHealth was able to get everything taken care of for me and my dog. That was pretty early on in my experience. That really just gave me the comfort of knowing no matter what, I'm going to have a roof over my head and I'm going to be safe and my dog's going to be safe." So why does Cara Bosco love being a locum tenens PA? "Locums enables me to love my job and my life at the same time." Is flexibility important to your quality of life?
Explore today's locum tenens PA opportunities.