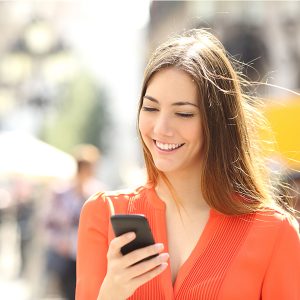 You've decided you want to give locum tenens assignments a shot, but you're not sure how the process works or how long it will take to become credentialed or get a state license. Fortunately, working with a staffing agency makes landing your
dream job
much easier. Here are the 10 steps to booking your first locum tenens assignment.
1. Contact a locum tenens agency
Whether you find an open job through Indeed or hear about an opportunity through a coworker, your first step is to get in touch with a locum tenens staffing agency by applying for a specific job online, emailing the company or calling a recruiter directly.
2. Get to know a staffing agency recruiter
Your recruiter will ask you questions to understand your situation. Are you working full time and want to supplement your income with occasional locum tenens assignments? Are you in between positions and want to work locum tenens full time? The recruiter will get to know you and figure out what your schedule accommodates. Some locum tenens providers work only a few days or provide weekend call coverage, while others take assignments that span for months, depending on their availability.
3. Work with your recruiter to decide on the job type and location
You can choose between rural and urban settings, inpatient and outpatient facilities and jobs from southwest California to northeast Maine. While your recruiter will ensure that your skillset matches up with what's required at the assignment, you can weigh in on location, length of assignment and procedures required at the facility.
4. Commit to an assignment
Once you've worked with your recruiter to narrow your search to a few jobs, he or she will submit your name, CV and a cover sheet highlighting your accomplishments and availability to those facilities in what's called a presentation. Your recruiter will highlight information to help you stand out, such as a license you hold in that state or specific skills that would be an asset. You commit to working at the first facility that accepts you for the position, and you should hear back within six business days (though some larger facilities can take up to two weeks to respond). If you're confirmed for the assignment, your recruiter will go over all the details of that and help you begin the licensing and credentialing process. If you don't get the job, your recruiter will share the client's feedback (if provided) with you and help you find another job (or wait to hear back from other facilities you've been presented to).
5. Fill out an online application
If you're working locum tenens with a company for the first time, you'll need to fill out an online application and include your education, residency, fellowship, work history and medical licenses and certifications. This application can take up to four hours to complete, so begin gathering your work history, references and certifications before you're confirmed for an assignment to save time. It should be completed within 48 hours of accepting a job so that the agency can begin the credentialing and licensing processes. Note: Once you've completed the application with
CompHealth
, your credentials are good for two years. After that point, you'll simply need to update your work history and any other information that has changed within the past two years; there's no need to verify your medical school and residency again.
6. Help your agency with the credentialing process
Your locum tenens staffing company typically covers your malpractice insurance, which is why it employs a rigorous credentialing process to verify that you are in good standing and have references that can confirm your ability to perform the skills and procedures you would as a locum tenens physician. The credentialing process typically takes 30 days. If your assignment starts sooner than that, you'll need to work quickly with your agency to answer questions and provide references so you can speed the process along.
7. Wait for the hospital privileging to go through
If there are hospital privileges required for your assignment, your agency's dedicated team will get the facility's credentialing application and ensure that you receive hospital privileges in time. To save time and frustration for you, the hospital privileges team will prefill the application with information you provided in your agency application and ask the facility how much they can help with, such as contacting references or filling out specific forms. Many facilities are happy to allow the staffing company to help and streamline the process.
8. Obtain a state license
Before you can take a locum tenens assignment, you must have an active license in that state, so your agency's dedicated licensing team will help you get one. CompHealth assigns its team members specific states so that they have good relationships with those states' licensing boards and understand the processes. In most states, you can find the requirements on the state licensing board's website and either apply online (if available) or get the paper application from your agency, fill it out, and return it to so the agency can mail it directly to the board. The time to receive a license varies by state, but having all your information organized and answering the licensing board's questions quickly can save you time as well. If you know you'd like to work in a specific state but don't yet have a license, begin working with your agency's licensing team early so you can start an assignment right away.
9. Get travel and housing details from your recruiter
Your company will typically cover the cost of your flights, rental car or mileage on your own car and will also pay for your housing while you're on assignment. Generally, you'll stay in a hotel if you'll be on assignment less than a month and in an apartment for assignments stretching more than a month. Your staffing company's dedicated travel and housing teams will present several flight and housing options (if that's possible in the area where you'll be working) to choose from to ensure you're satisfied with this portion of your assignment.
10. Begin your assignment
Once the licensing, credentialing and privileging are taken care of and you have your travel and housing set up, you'll stay in contact with your recruiter until you start your assignment and touch base with him or her throughout that time — and then decide it's time for a new job and begin the process again. Want more tips on preparing for a new job? Check out "
How to Land a Highly Competitive Locum Tenens Job
."