The
COVID-19 crisis
has strained the limits of healthcare around the world, and in the U.S., the contribution of nurse practitioners has been invaluable. Dr. Sophia L. Thomas (DNP, APRN, FNP-BC, PPCNP-BC, FNAP, FAANP), president of the
American Association of Nurse Practitioners
(AANP), spoke to CompHealth to discuss NPs, COVID-19, and the important role of NPs during this challenging time.
NPs on the frontlines and at home
Many NPs are already on the frontlines in the fight against COVID-19, and despite their extensive training, many NPs are expressing concern about how to handle the current crisis.  Dr. Thomas has spoken to numerous NPs around the country and says that inadequate PPE and availability of test kits are the top concerns of those currently working. "There are people working in unsafe conditions," she says. "Some places around the country are still struggling with a lack of testing kits, and there seems to be different criteria for testing based on the availability of tests." Other NPs would like to be working but aren't able to. Dr. Thomas says that many NPs who work in outpatient or specialty offices are being impacted by limited office hours or closures. "Their practices are very, very slow. Some have been furloughed or laid off during the crisis because there is no office flow to justify their salary," she says.
Changing regulations allow more NPs to practice
It's not news to NPs that many states don't allow them to practice without a collaborative agreement with a physician. In 28 states, this regulation has been a source of frustration for NPs who are ready and willing to help wherever they're needed during the crisis. Fortunately, some states have recently
eliminated this requirement
to allow NPs to work during the crisis. Five states — Kentucky, Louisiana, New Jersey, New York, and Wisconsin — have suspended regulations that prevent NPs from working without a collaborative agreement to help combat COVID-19. "In New York, after Governor Andrew Cuomo issued the order to get rid of the Collaborative Practice Agreement, immediately 2,400 nurse practitioners volunteered to help on the frontline. So, we know that getting rid of this bottleneck will allow NPs to practice where the need is," says Dr. Thomas.
Better patient outcomes
[caption id="attachment_17815" align="alignright" width="300"]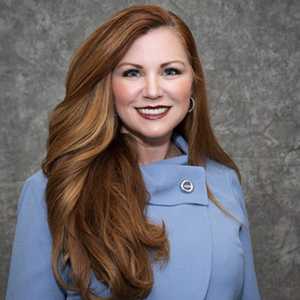 Dr. Sophia L. Thomas, AANP president[/caption] NPs have a unique view on healthcare due to their background in nursing that can lead to better patient outcomes. "We look at the whole person," says Dr. Thomas about the approach NPs bring to medicine. "We don't just assess, diagnose, and prescribe. We take that extra time to talk with patients to be sure they understand what is going on with their health because we know the outcomes are better." This practice style is especially valuable during a time of uncertainty, where patients are anxious and afraid and can benefit from an NP's expertise and compassion. In addition to approaching the patient holistically, NPs are uniquely suited to the team-based healthcare approach that's critical right now. "Everybody on the team is in disaster mode, and during disaster mode the team does whatever it takes to make the job happen. As a nurse practitioner, we feel that patient is in the center of the team, we help them guide their care, and that is going to be ongoing," she says.
How NPs can contribute to the COVID-19 fight
Not every NP has the ability to work in an urgent care setting right now. What should you do if you'd like to contribute but aren't able to work on the frontlines? For those who are limited in their practice due to their specialty focus, not having a practice agreement with a physician, or other reasons, Dr. Thomas asks NPs to be a voice in their communities and explain why social distancing is important right now. Another option for some is telehealth. Dr. Thomas has begun using it in her own practice and feels it's beneficial to both providers and patients. "It's a very personal connection having that video-based conference with your healthcare provider. It is like we are coming into their home," she says. "There are many opportunities for telemedicine out there that NPs could be doing and are doing in great numbers." Other NPs are opting to travel to states where they can practice without an agreement. "I have had some NPs that were laid off decide that they were going to go to New York to help. I'm hoping that we see more people come to New Orleans in Louisiana to help as well now that we have those restrictions lifted," she says.
Take care of yourself first
Dr. Thomas reminds NPs who are caring for COVID-19 patients to take care of their own health and the health of their families too. "We are the biggest risk to the health and safety of our own families who are at home practicing social distancing," she says. "It's a very scary thing. I encourage all my colleagues to just take a deep breath, relax, and practice the infection prevention measures that we all know so well." She also recommends taking the time for self-care, including getting plenty of sleep, spending time outside, and eating well. While the next few months won't be easy,
Dr. Thomas is optimistic
. "We will get through this! As a nation, we are all in this together, on every level of healthcare," she says. "Stay safe and stay strong."
Are you looking for opportunities to help in the fight against COVID-19? Give us a call at 800.453.3030 or view NP locum tenens opportunities.