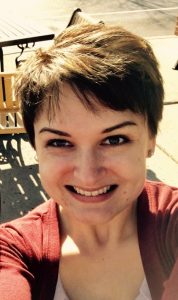 Occupational Therapist Heather is on her very first travel assignment and her very first job as a recent grad. From Michigan, she is now living in Point Pleasant, West Virginia and enjoying getting to know a new part of the country. "I love the adventure of it all! Right now I am in my mid-twenties and not necessarily tied down to my home state of Michigan. I love meeting new people and exploring the United States," says Heather.
Finding Mentors
As a new graduate and first time OT, Heather still occasionally needs input and help and was initially warned that working as a traveler would make it hard to find a mentor to help her as she grows into full-time therapy. "While it can be tricky as a new grad because I don't necessarily have a specific mentor, CompHealth has done a great job so far of making sure I have all the support I need," she says. "They placed me at an assignment where there was another OT and they have told me of people within the company who are veteran travelers and could give me some guidance if I needed it. Also, I have learned that virtually
anyone
in a setting can serve as a mentor. Everyone has wisdom to pass along if you're willing to listen."
Enjoying Unique West Virginia
West Virginia has been a great first assignment for her. She is getting to experience serving patient populations she didn't get to see in her training and is also getting to know a unique part of the country. Point Pleasant is known for being the birthplace of the "Mothman" which led to the book and movie
The Mothman Prophecies
. There is even a Mothman statue Duyck was able to see. Another local spot she came across was
Hillbilly Hot Dogs Wedding Chapel
, get married, renew your vows or just enjoy the HomeWrecker, a 15-inch, one pound hot dog with two pounds of toppings. She credits much of her good experience to the staff and patients she interacts with every day.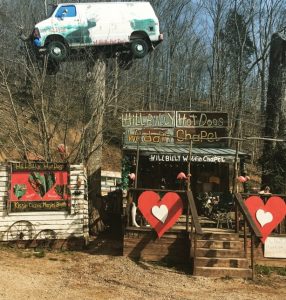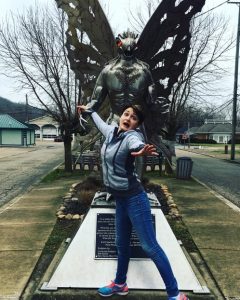 "Something I really have enjoyed about where I am currently at is how friendly the staff and patients are. There is really something to be said about southern hospitality!" she says. "The hospital itself is fairly small, however I am the only OT for two outpatient clinics, a school system, an acute care setting, and a state run nursing facility. It definitely keeps me on the run, but the variety has been great. I couldn't do it without my COTAs (certified occupational therapist assistants)."
Flexibility Is Key To Success
As a new grad and a new traveler she has found keeping an open mind and being flexible is key to being successful. She regularly connects with past professors and uses online resources and her textbooks to ensure she is keeping up on the clinical aspects of her job. She has also become much more comfortable with going out by herself. Being friendly and outgoing has also helped her to make new friends. "Traveling with CompHealth so far has been awesome. My provider rep checks in on me weekly so I never feel like I have been abandoned, and he is always available for me to ask questions. This is especially important as a new grad," she says. "In fact, all of the departments have been great, something I like specifically about CompHealth is how easy it is to get in touch with the people who work there. If I ever have a licensing/payroll/housing question, I can usually get a response back within the day. Overall traveling with CompHealth as a new grad has been a great experience and I have recommended it to the other students in my cohort. Can't wait to see where the next placement takes me!" Interested in having your own traveling adventure?
Check out our open therapy jobs.