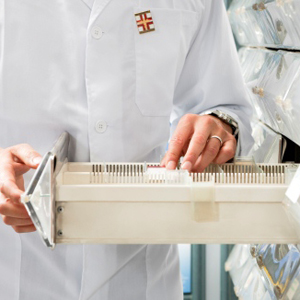 In the recent past, we've seen plenty of stories about team-based care when it comes to physician groups, or combinations of physician assistants and/or nurse practitioners in primary care teams. One group that should not be forgotten is pharmacists. Several studies, including one last year from the Community Preventive Services Task Force on managing hypertension, showed strong findings that adding a clinical pharmacist to patients' care teams significantly improved outcomes. Read a
full summary of the studies
from Pharmacist.com. The team-based model uniquely reaches to initiatives that target overall heart health, like the
Million Hearts initiative
.
"Pharmacists are strong supporters of the Million Hearts initiative to achieve the goal of preventing 1 million heart attacks and strokes by 2017, and the task force's recommendations will maximize the team-based care necessary to achieve this goal," says Rebecca Snead, BSPharm, CEO of National Alliance of State Pharmacy Executives.
We've seen the demand for specialty-trained pharmacists grow, and we're even seeing their scope of care expand. A recent
bill in California
has proposed allowing pharmacists to order tests for diabetes, for example. Changes like this are being driven by the pressure on hospitals to address the physician shortage. They are responding in numerous ways, and team-based care is an idea that we will hear much more about in the coming years.