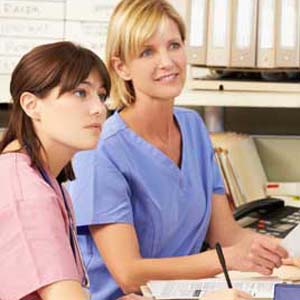 When I originally
tweeted
a link to the article
Advanced Practice Clinicians (APCs) to the Rescue
by Richard Bukata, MD, I thought it was just more evidence that PAs and NPs give quality care in the emergency department (ED) setting — and their patients are satisfied with the care they receive.
Putting Aside Healthcare Turf Wars
As I revisited the article and read the comments, however, I was struck by the realization that healthcare providers continue to engage in professional sparring, turf wars and general misunderstanding about each profession's role on the healthcare team. In this era of health reform, we are called upon to be patient centered. Quibbling about a PA's scope of practice (basically implying that PAs do not know their clinical and professional limits) serves only to divide and widen the chasm of access to care for patients who desperately need it.
Keeping Patients out of the Emergency Department
In the world of accountable care and shared savings, the overall goal is to keep patients out of the hospital and away from the ED. Health systems and provider groups will be rewarded for prevention with care coordination incentives that are truly foreign to the fee-for-service mindset. The future will not be about how we work individually with patients; instead, incentives will reward how well we coordinate care through transitions like a hospitalization or surgery. Prevention outcomes for chronic diseases like diabetes or hypertension will take longer to realize, but we will continue to follow the old adage "an ounce of prevention is worth a pound of cure."
Teams are the New Norm
The business of medicine remains a reality. Administrators will continue to watch the bottom line and strive to run the ED efficiently. At the end of the day, patients need quality, cost-effective care. Teams are the new norm and as one individual so aptly stated — no (wo)man is an island. PAs and NPs will remain a growing and needed population of clinicians in all specialties, including the emergency department. Physicians, PAs and NPs will remain a part of the healthcare delivery problem if we cannot learn to work together effectively and respect one another's contributions to the delivery team.