Whether it's your first assignment or you've been working locums for years, starting a new locums assignment can be stressful. There are new names to remember, new systems to learn, and new patients to care for.
Dr. Noel Lumpkin, anesthesiologist, author, and veteran locums provider, knows that a good start to a new assignment is key to your success. Here are her top ten tips for a successful locums assignment. Get ready for a great locums experience!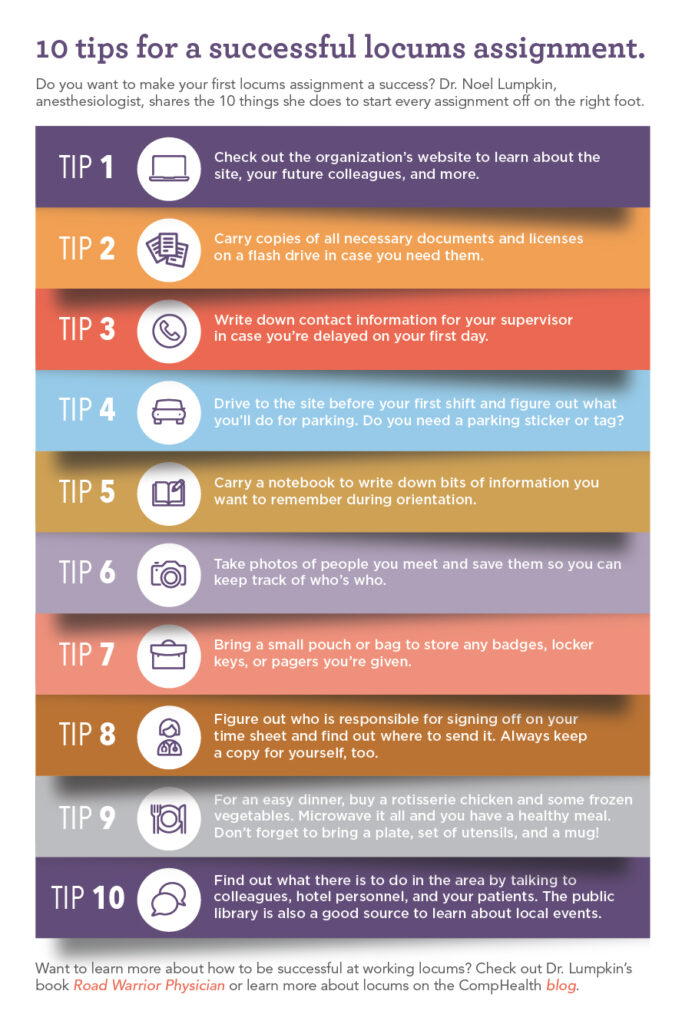 For more advice from Dr. Lumpkin on working locum tenens, check out her book Road Warrior Physician.
Looking for a locum tenens job? Check out today's locum tenens job opportunities or give us a call at 800.453.3030.