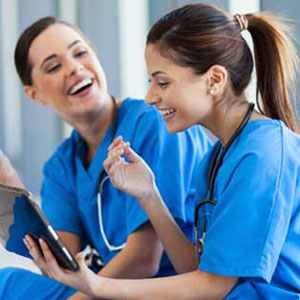 Nurse practitioners (NPs) have been providing healthcare to patients of all ages and walks of life for nearly half a century. Despite the fact that more than 900 patients visits are made to NPs each year, many people are still unclear about the role nurse practitioners play and how they fit into the larger healthcare delivery model. In celebration of national NP Week, we thought we'd share some facts about NPs and the care they provide.
SEE ALSO: Why I Chose to Become a Nurse Practitioner
Nurse practitioners, also known as NPs, are expert clinicians with advanced training who provide primary, acute, and specialty healthcare.
NPs offer high-quality, cost-effective, patient-centered healthcare.
NPs provide a full range of services, such as ordering, performing and interpreting diagnostic tests; diagnosing and treating acute and chronic conditions; prescribing medications and treatments; and managing overall patient care.
There are more than 171,000 NPs practicing in America today, providing solutions to the healthcare provider crisis.
All NPs have master's degrees, and many have doctorate degrees, as well as advanced education and clinical training.
NPs are licensed and can prescribe medicine in all 50 states and the District of Columbia.
Patients whose primary care providers are NPs have fewer emergency room visits and shorter hospital stays, resulting in lower out-of-pocket costs.
More than 14,000 graduates were prepared as NPs during the 2011-2012 school year.
NPs emphasize the health and well-being of the whole person in their approach, including helping patients make educated healthcare decisions and healthy lifestyle choices.
NPs support Million Hearts, a national initiative launched by the Department of Health and Human Services to prevent 1 million heart attacks and strokes (two leading causes of death) by 2017. The confidence patients have in NPs is demonstrated by the more than 916 million visits made to NPs each year.
Nurse practitioners are needed throughout the country. View all our
nurse practitioner locum tenens job openings.