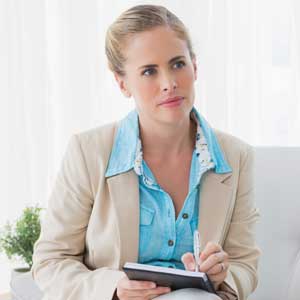 When it comes to salary, how do psychiatrists compare to other physician specialties? According to a
recent Medscape study
, psychiatry ranks number 20 on the list. Psychiatrists across the United States earn a mean annual salary of $186,000, with nearly 20 percent of them earning $300,000 or more and about 13 percent earning $100,000 or less. Orthopedists have the highest salary of all physician types.
Where do Psychiatrists Earn the Most?
How much a psychiatrist earns has a lot to do with where he or she practices. Doctors in the Great Lakes region (
Michigan
,
Wisconsin
,
Minnesota
,
Illinois
,
Indiana
,
Ohio
) earn the highest annual salary, $247,000, compared to $181,000 in the South Central region (Texas, Oklahoma, Louisiana).
Hours Spent Seeing Patients per Week
The largest percentage of psychiatrists spends less than 30 hours per week seeing patients. However, nearly as many doctors report spending 31-40 hours a week with patients. About 26 percent of psychiatrists see patients for more than 40 hours each week.
Number of Patients per Week
The majority of psychiatrists see 25-75 patients per week. Only 10 percent of psychiatrists see between 76-99 patients each week. Five percent manage to see between 100-124 patients.
Time Spent on Administrative Activities
Much like other physician specialties, psychiatrists can get overloaded with paperwork. About 20 percent of psychiatrists spend 1-4 hours on paperwork and administration each week; 28 percent spend 5-9 hours, and 26 spend 10-14 hours. Only 15 percent had 20 hours or more of paperwork per week.
What Psychiatrists Like Most about their Job
When asked about the most rewarding part of their job, the largest number of psychiatrists chose "Being good at what I do/Finding answers, diagnoses," followed by "Gratitude/relationships with patients." Making a difference in the world grabbed the third spot, and good compensation came in fourth. Only 6 percent of psychiatrists named "being proud of being a doctor" as the most rewarding part of their career.
Click here for current psychiatry job openings
.
Related: 
How Much Do Family Medicine Physicians Earn?