[caption id="attachment_12155" align="alignright" width="300"]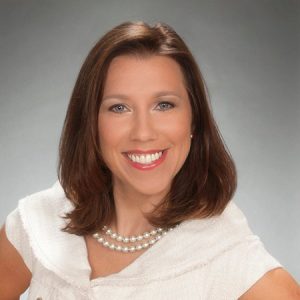 Carey Goryl, executive director of ASPR[/caption]
This post comes from Carey Goryl, executive director of ASPR
The Association of Staff Physician Recruiters (ASPR) has long known that our physician recruiters are industry leaders and trendsetters. From our annual conferences to regional meetings, ASPR has historically focused on peer networking and data sharing to further our mission of empowering industry experts through education, research, and engagement. Our annual benchmarking survey enables us to look ahead and learn new ways for our continual improvement in order to best help our members. We understand that in-house recruitment is unique to every organization, and this survey helps us to understand those differences but also shows us that there are many commonalities. Our most recent survey (based on 2016 data) found the following:
2016 signified the first increase we've seen in the use of locum tenens providers to supplement coverage while a search was being conducted. No surprise, hospitalist and emergency medicine were among the most common to use locums tenens during a search.
The data also showed how the primary source used to fill a position is changing. Respondents were only allowed to select the one source that ultimately resulted in the hire. Internet job boards dropped to second place with an organization's own website rising to the top as the primary source. While individual referrals remain the third most common source for hiring, the benchmarking data showed it resulted in the shortest time to fill with a median of 110 days across physician and advanced practice provider searches combined.
The number of casual/locum/per diem providers who converted to a permanent placement increased from 1.9 percent in 2015 to 2.5 percent in this most current survey.
Interested in participating in the benchmark survey? Participants receive a free report and free access to searchable results that allows them to compare their organization to specific data sets. The survey is open now through May 18, 2018. Visit
www.aspr.org/benchmarking
. You don't need to be a member to participate. Data collected includes demographic information about your organization, its recruitment professionals and their compensation, active searches, and expenses related to in-house recruiting. Individual data is confidential and is not shared with ASPR. Clients can review the free executive summary of the
2017 report
.