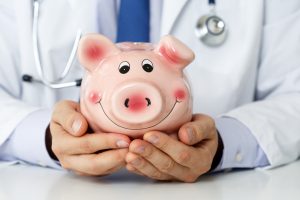 More than 19,200 physicians in more than 27 specialties responded to
this year's Medscape compensation survey
. Question topics ranged from overall physician incomes to the compensation gap between men and women. But not everything was about finances: Medscape also got to the heart of what makes physicians feel fulfilled through questions about time spent with patients, paperwork and administration, and what physicians find rewarding about their jobs.
Let's Talk Income
The survey results indicate that overall, average annual full-time compensation for patient care (salary, bonus, and profit-sharing) is $294,000. Specialists make an average of $316,000, and primary care physicians make an average of $217,000—specialists earn 46 percent more. The good news: Physician incomes have increased steadily over the past seven years. Some telling income discrepancies were officially documented in this year's survey, too. For the first time, respondents were asked to identify their race. Among the racial/ethnic groups surveyed who comprised more than 3 percent of respondents, White/Caucasian earned the most, followed by Asian, Hispanic or Latino, and Black/African American. [caption id="attachment_10777" align="aligncenter" width="600"]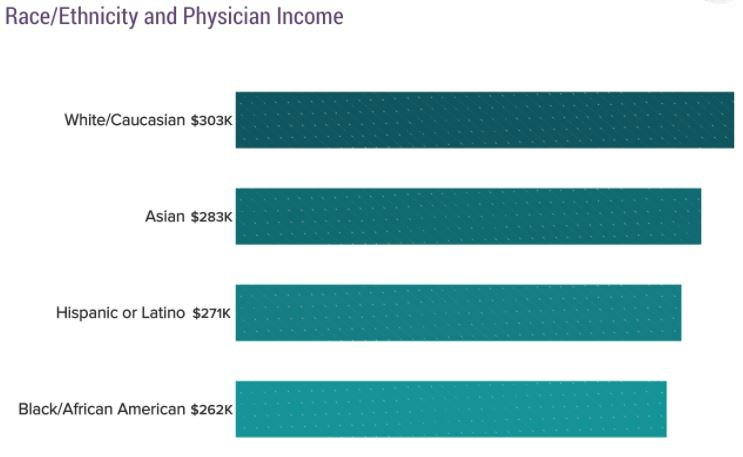 Graphic courtesy of Medscape[/caption] While the Medscape survey reveals a solid compensation gap between male and female physicians, it's worth noting that it is not as significant as the gap stated by the U.S. Department of Labor (DOL). According to the Medscape survey, the average annual salary for female physicians is $197,000, and the average for males is $229,000. This amount shows women earning 86 percent of what men do, stats that are significantly better than those released by the DOL in 2016—
the DOL report
stated that for "physicians and surgeons," females earned 62 percent of what males did. But the news about incoming physicians is encouraging: The salary gap between male and female physicians "34 and under" has decreased to as little as 18 percent. So what are the 10 top-earning states for physicians?
North Dakota
Alaska
South Dakota
Nebraska
New Hampshire
Wisconsin
Utah
Iowa
Minnesota
Indiana
Good News for Locum Tenens
Being a
locum tenens physician
can't prevent you from dealing with difficult patients (which 15 percent of respondents said was the most challenging part of their job). But it can help relieve some of the biggest physician pain points. On the topic of paperwork and administration, the Medscape survey results stated that, "Bureaucratic tasks remain the primary cause of burnout among physicians, and time spent addressing them continues to increase." [caption id="attachment_10775" align="aligncenter" width="600"]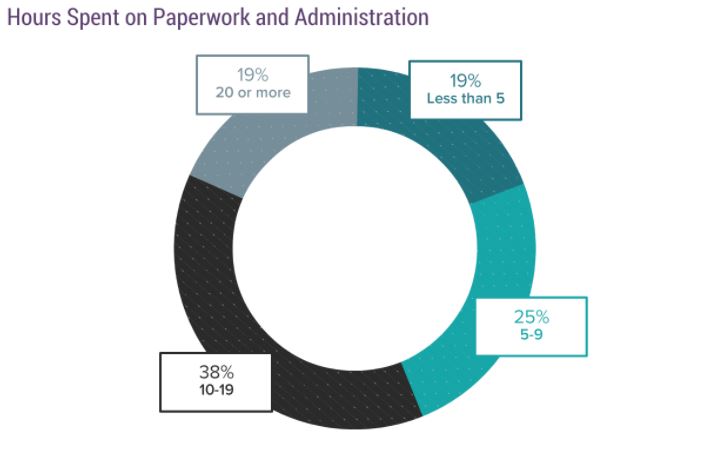 Graphic courtesy of Medscape[/caption] So what did physicians find to be the top three most-rewarding aspects of their jobs? (Hint: No one said paperwork.) [caption id="attachment_10776" align="aligncenter" width="600"]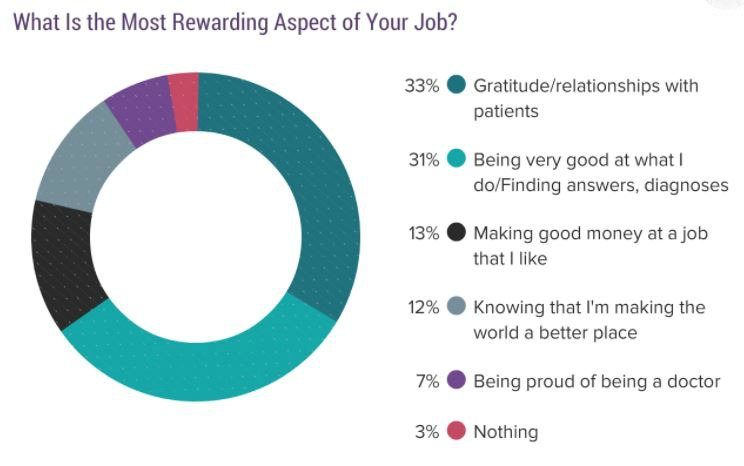 Graphic courtesy of Medscape[/caption]
As a locum tenens, you can spend more of your time and energy on the most rewarding aspect of your job, helping patients. Learn more about becoming a locum tenens physician at
comphealth.com/locum-tenens
.