Look at the next generation of physicians, and you can't help but feel confident that the future of healthcare is in good hands. CompHealth seeks to aid some of these up-and-coming physicians through financial assistance during their medical school years with our annual
medical school scholarship
. 2019's scholarship winner is Abigail Felsted, a medical school student at the
University of Utah School of Medicine
. She was awarded the $5,000 scholarship for her moving and personal video in which she shares why she decided to become a medical oncologist. Watch her award-winning submission below.
A passion for medical oncology
Abi's passion for an oncology medical career shines through in her video. She concedes that she's tried keeping an open mind about other medical specialties, "but they don't generate the same excitement or the same feelings in me. They may be good but just not as good as oncology." This native of Utah came to her intense interest in oncology through the trials and tribulations of her family — her brother developed brain cancer at the age of five, and her mother was diagnosed with stage-3 breast cancer a few years later. "My brother was in treatment for three years," Abi says. "I grew up in the hospital," referring to all the hours she spent on her brother's watch alongside her parents.
A different kind of superhero
Through it all, the oncologist who treated her brother made a profound impression on her for the care and gentleness the physician showed not only to Abi's brother, but to her parents and her as well. "A superhero," is how Abi describes the oncologist who was as reassuring and patient with them as if they were extended family. "I wanted to be that to other families," Abi says. "I wanted to be there — that intimately involved in other people's lives." Abi was also influenced by the 11 years she spent as a volunteer at a summer camp for children with cancer and their siblings. The experience gave her the resolve to make lives whole again for cancer victims and their families. To solidify that resolve, the disease struck her family once more.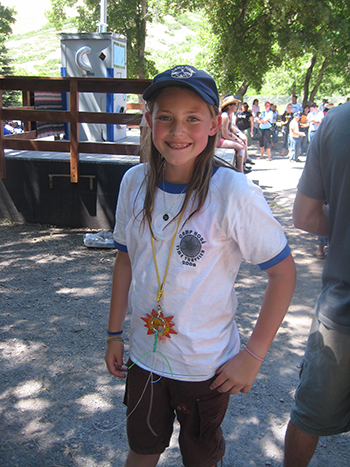 "How is this happening again?" was the question that kept running through Abi's mind when breast cancer was found in her mother eight years after her brother's diagnosis. Seventeen-year-old Abi was her mom's constant companion in this new cancer battle. "I was there through her chemotherapy; I was involved in all her medical treatments." And it made her all the more curious about how cancer works.
Published at 18
Her curiosity and extensive reading on the subject followed her into college. She found a laboratory that recognized something special about Abi and was generous enough to teach her the ins-and-outs of lab research. She began studying biomarkers unique to cancer cells. She dove so deeply into her investigations that she was able to publish her first research paper at the age of 18, with six more to follow while a college pre-med student. "Science has caught up with my family," she says with a chuckle, as she now knows why cancer struck her mother and brother at such young ages. It's called the Checkpoint Kinase 2 gene mutation or CHEK2, a tumor suppressor her family lacks. Immunotherapies of the future may someday correct that deficiency.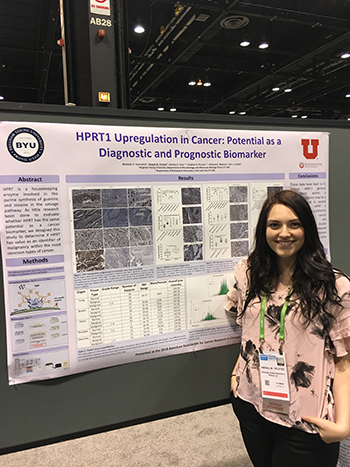 Gratitude and optimism
Abi was accepted by many of the 25 med schools she applied to but she immediately chose the University of Utah Medical School where she already knew many of the staff. Abi expressed her gratitude for the CompHealth scholarship and says it will put a helpful dent in the cost of her med school education, providing a breather from the financial stress most budding physicians encounter. Although she concedes that she doesn't think cancer is going anywhere soon, her optimism shines through as always when she adds, "I like to believe that the trials and experiences I've had in my life are preparing me to be the best oncologist I can become so I can save families just the same way mine was saved." We offer our heartfelt congratulations to Abi Felsted and wish her all the best in her career!
If you're a medical student, regardless of the med school you're attending or which specialty you've decided to pursue (or even if you haven't decided on a specialty yet), we encourage you to apply for next year's CompHealth Medical School Scholarship.