The 2020 healthcare crisis — and its resultant furloughs, cancelled procedures, and reduced revenues — has put many healthcare systems in a tight spot. And in a time as unprecedented as this, figuring out the
right way to move forward
can seem even more challenging. Yet despite these difficulties, the current healthcare market presents a unique opportunity that healthcare facilities can use to their advantage. Safely
resuming elective procedures
as quickly as you can will help recover lost revenue and can even gain you competitive advantage. And today's high provider unemployment is an opportunity to attract new talent who might otherwise not be available. Smart, decisive action now will better prepare you for whatever the future brings.
Drive revenue with elective procedures
Your organization's finances have undoubtedly taken a hit, and the quickest way to increase revenue is to begin scheduling elective procedures now, says Patrick Hinkle, a manager on CompHealth's locum tenens national accounts team. "More patients per day equals more revenue. The quicker you can get those scheduled, the better off you'll be."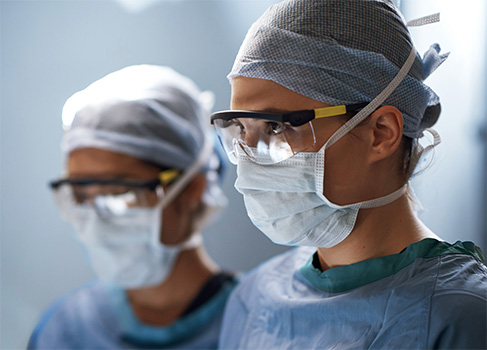 Speed is also essential, as facilities who offer elective procedures first will have the competitive advantage. "If you have a patient who needs a knee surgery, who hasn't been able to get it and has been walking around hurting, their loyalty to one health system can quickly change if another facility is offering surgery sooner," says Patrick. In addition to getting patients in quickly, Patrick advises facilities to prioritize making patients feel safe. Patients most trust their physician — not the government or local regulations — to tell them when it's safe to return, he says. "The sooner a facility starts marketing and saying, 'here are the precautions we're taking,' the sooner the census will ramp back up."
Attract the best candidates
The pandemic has created a
temporary surplus of out-of-work physicians
, and facilities need to move quickly if they want to secure the best talent. While it's true that many of the physicians who've been laid off will be brought back quickly, many others are open to new opportunities. "I think they're totally reassessing," says Steve McMahan, president of CompHealth's permanent placement division. "It's an opportunity for clients in general, but especially those who are at a disadvantage geographically, to sell the rural lifestyle to an audience that is going to be much more receptive than they ever have been before." The key, Steve says, is to act quickly and have a plan. "The ones who get it done have clearly identified what they need. They have a streamlined process that attracts, screens, and hires the best providers.  The best way to hire the best providers is to get them off the market before anyone else can hire them." While many out-of-work providers are looking for permanent positions, others are reevaluating their options. "I can't imagine there's a physician in America who isn't assessing their contract after the way a lot of the contract groups have handled this. I think there will be some physicians who say, 'Well, it turns out my perm position wasn't as secure as I thought it was, so maybe locums makes more sense'," says Steve. This isn't necessarily a bad thing for employers who are looking for permanent hires.  Bringing on a locums physician gives healthcare systems an opportunity to "try a physician before they buy it and potentially land that ideal permanent candidate," says Patrick.
Locums can help you scale up quickly
With so many facilities trying to catch up on elective procedures, locums providers can help a hospital system get back on its feet. "By using a locum, you can see more patients and raise hospital capacity," says Patrick. "Resuming electives is going to be the quickest way to revenue, and I think right now is a unique opportunity for healthcare systems to utilize locums to generate revenue."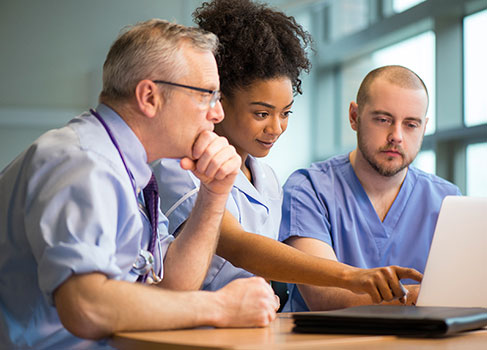 Patrick points out that locums are a way to reduce the burden on staff physicians, who may be suffering from COVID-19 burnout. "It spreads out the patient census between the permanent physician and locums physicians, which lowers physician burnout and gives permanent physicians a better work-life balance." For those with tight budgets, the cost to bring on a locums is more reasonable now for many specialties than it has been historically. "Right now is a good time to negotiate," says Patrick. "With so many qualified physicians furloughed or looking for supplemental income as locums, there is more room for negotiation." He also notes that many hospitals may not be aware they can bill for locums, making bringing in additional help to decrease the backlog an even smarter financial decision. "You can recoup all the costs that you would with a normal physician."
Planning for the future
Despite the hardship, the 2020 healthcare crisis has provided an opportunity for healthcare administrators to learn how to improve processes, identify needs, and look for ways to prevent the economic and physical toll of future crises. "Assume this is going to come back in a year," says Steve. "Ask yourself: what can I do right now? How can I organize my hospital? How can I structure work to protect us the next time this happens? Do we need to implement a telehealth program? Or should we move our surgical procedures offsite, so we do not have to stop our surgical procedures? There has got to be a better way to do this the next time around." Patrick offers this advice for regaining financial stability in the near-term: "Staff up. Schedule physicians now for the summer, schedule surgeries, prepare yourself. Locums will give you the agility you need. If you ramp up for the summer but get to middle of June and you don't have the census, you can make a change. Either way, you're prepared to bring the revenue back in."
CompHealth can help you with your recovery staffing needs. Give us a call at 800.453.3030 or complete the form below to connect with a representative.