"Try to jump outside of your comfort zone and work in a setting or a location that you wouldn't initially expect yourself to like. We had great experiences in all of our locations so far, and we have learned different things and gained different perspectives from each of them." That's personal experience speaking from this month's Spotlight couple, physical therapists Lauren Glasheen and Matt Allen. They have been travel PTs since 2017. They say that the work and life experiences acquired as traveling physical therapists are hard to replicate. "We have been able to travel to and work in various states across the country. In the last year and a half, we have been able to travel from the East Coast to the West Coast and now to Alaska! Also, as new PTs who haven't totally nailed down which setting we would like to work in permanently in the future, this has been a great way to experience different aspects of PT."
1. Great mentoring
As new PTs, they've benefited not only from exceptional learning experiences, but from great mentoring too. Lauren explains:
"Professionally we have been learning a ton. Matt has had great mentorship with his Outpatient Ortho Clinic at North Pole [Alaska] Physical Therapy, and I have had my first experience in pediatrics working for the Fairbanks North Star School District in which I have been learning more every day. I am receiving comprehensive mentorship and opportunities to work independently and also as a team member."
2. The opportunity for adventure
The life of a traveler, of course, is more than work and furthering one's education. It's an opportunity for experiencing adventures, meeting great people, and exploring fascinating locales. One way to accomplish all three was their decision to drive to each location they've been assigned.
"We have driven from New Jersey to California, California to Alaska, and pretty soon we plan to drive from Alaska back to the East Coast. We have gotten just as much, if not more, adventure driving from location to location as we did while exploring each destination. The drive up to Alaska was definitely the most exciting so far, and we are looking forward to the drive back East."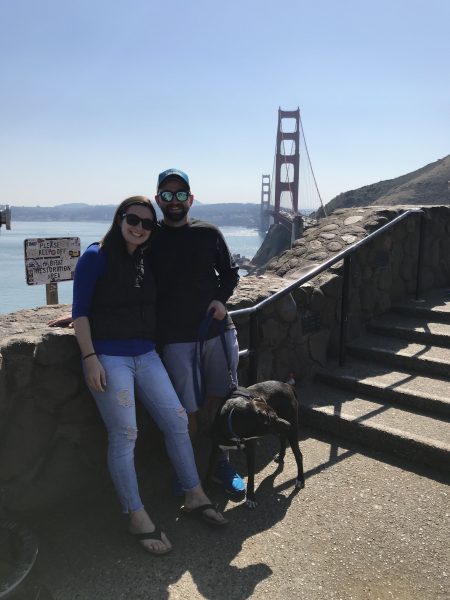 3. New people, places, and memories
They've had wonderful interpersonal encounters everywhere they've traveled. Like West Virginia, for instance. "The people of southern West Virginia were extremely gracious and welcoming and some of the most kind and caring people we have ever met. The staff were like a family to us right from the start, and we still keep in touch now." What were some of their favorite destinations? "The mountains and outdoors of California provided us with so many priceless memories," they said, adding that the Golden State would always have "a special place in our heart." But it doesn't top their "awesome" list. That distinction belongs to another state that might surprise some people, especially those who'd never been there.
"Our favorite assignment thus far has been Alaska, an incredible experience for us both. Alaska has brought us many firsts: our first time seeing the northern lights, our first time seeing a moose, and our first time in minus 25 degree temperatures."
Alaska also provided them the opportunity to enjoy some of the finest skiing in the world, on fresh Alaskan powder at the Alyeska Ski Resort. For this one-of-a-kind travel PT couple, Alaska is a one-of-a-kind place.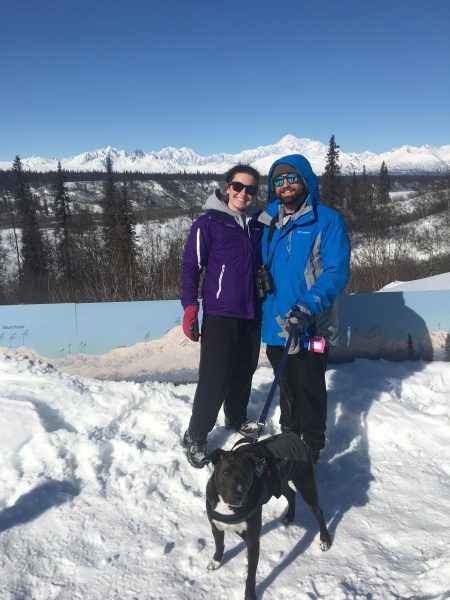 Besides their sense of adventure and willingness to go outside their comfort zone, what has helped make their lifestyle possible? According to them, CompHealth.
"The biggest factor in us choosing CompHealth was the glowing recommendation of both CompHealth and our recruiter Jessica Ziemer. We were really interested in working with a person and company who had our best interests in mind. Jessica is beyond helpful and calls us just about every week to check up on us. Everyone who we email or contact from CompHealth responds very quickly and problem-solves our questions and concerns efficiently. We really cannot thank them enough."
You can be sure that on every assignment Lauren and Matt take, they will make it an adventure, an occasion to explore, learn, and grow. They will find something special in every new experience they encounter. That's just the way they are.