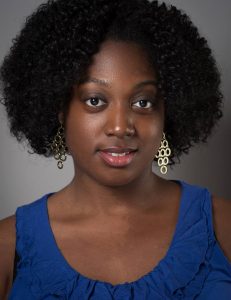 Collette is a
physical therapist
from New York City. Having grown up in the big city the last place you might think to find her would be Farmville,
Virginia
, but a year after finishing school that is exactly where she ended up.
From NYC to Farmville, VA
"Moving from New York City to rural Farmville was a little bit of an adjustment but I grew to enjoy being around green pastures and tranquility, local restaurants where people actually know and remember who you are and the chef comes out to have conversation with you. It was a really nice change," says Collette. She first learned about CompHealth during her clinical rotation. Once she felt ready, she fully committed to a life of travel. Following her first assignment in Farmville, she headed to Cape Cod,
Massachusetts
. "The location says it all! Sunny beaches, frequent trips to Martha's Vineyard, Nantucket and drives up to Boston," says Collette. "I'm a huge history junky so being able to drive up to Boston and Plymouth and other great American history sites, like where the Boston tea party took place, Paul Revere's House, the Underground Railroad Freedom trail, and many more, made my time there grand."
Making Coworkers into Friends
She didn't just get to see great sites, she also made great friends. From her coworkers who frequently took her out and always made sure she felt welcome to getting involved with local churches or other community activities to help meet new friends, Collette was never free of people to help introduce her to a new area. "You meet people best by exploring your environment, I grew up with parents that always instilled in me the importance of going to new places and learning firsthand about the way other people live outside of your neighborhood so the idea of traveling always excited me. I love to meet new people, visit new places and explore outside New York City."
Bonding with Patients and Coworkers
Her clinical experiences were also great. She is passionate about what she does and when she left Farmville, her coworkers surprised her by decorating the clinic with her pictures on her last day. She even had former and current patients stop by to say goodbye. She is currently on assignment in College Station,
Texas
, and is dealing with an entirely different kind of culture compared to her first two assignments and a huge change from New York. She is also working as a supervising physical therapist and is taking on more of a clinical director role, expanding her career experience. In every place she has worked, her coworkers have been excellent and have quickly changed from coworkers to friends that she still keeps in touch with.
Why Try Travel?
"My advice for travelers or those interesting in traveling is go for it! There is so much more to working then just your regular 9 to 5. You have to wake up every morning and love where you are and what you do and who you are around. For me, I started traveling because I was tired of waking up every day to be around the same people looking at the same scenery and I wanted a change," says Collette. "With traveling every three months, I get to start over someplace new. I never get to the point of feeling complacent at a job. I'm always excited and looking forward to the next adventure. In addition, the exposure I get from working in different states will help me decide where I would like to settle down and live when the time is right for me." Collette is also grateful for a great team that ensures she gets timely approval on new assignments and that her license and credentialing is all up to date. Interested in learning more about travel PT jobs?
Check our our current openings.