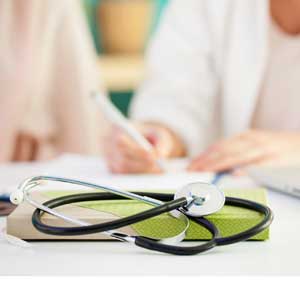 The Accountable Care Act has made health insurance available to millions who didn't have access to it before — but the shortage of doctors may make it harder for them to get the care they need.
Nurse-led clinics, run by nurse practitioners instead of doctors, may be a viable solution. Frequently located in areas that might otherwise not have healthcare providers, such as underserved communities, Native American reservations, senior citizen centers, schools and rural areas,
these clinics provide patients with primary care, medication and pre- and postnatal care
. And they're not going away anytime soon. Tine Hansen-Turton, CEO of the National Nursing Centers Consortium, says there are now
500 nurse-led clinics in the United States
. Here are just a few benefits
locum tenens nurse practitioners
can look forward to when working at these clinics:
Varied work experience. Whether they're on assignment in New York City or a small farming community in Kansas, nurse practitioners will see patients of all different backgrounds and ages. Many nurse-led clinics also focus on treating those suffering from drug and alcohol addictions, family and neighborhood violence, and stress and anxiety.
Added leadership skills. Since these clinics are run by nurse practitioners, clinical nurse specialists, and other nurses with advanced degrees, there are more leadership opportunities for NPs who'd like to learn more about managing a business and can't get that experience in a traditional hospital or private practice setting.
Holistic care for patients. Nurses who work at one of these clinics often see patients more frequently and can treat not only pressing medical concerns but chronic problems like obesity and depression. While many who visit the clinics come to avoid visiting the emergency room, nurses have the opportunity to see entire families and provide care for a variety of needs.
Though the majority of the
189,000 nurse practitioners employed in the U.S. today
work in doctor's offices and hospitals, nurse-led clinics continue to grow — allowing NPs more opportunities and providing more people in underserved areas with healthcare. Have you worked in a nurse-led clinic? Leave your thoughts about these facilities in the comments below!