More and more, physician practices are incorporating PAs into their practice teams. This is helping to increase capacity in the health system to meet the growing numbers of patients seeking care. As this demand continues, the number of opportunities for PAs continues to grow across all settings and specialties. With this growth comes new job opportunities.
If you're looking for a new PA job and have reached the interview stage, here are three things you should do to help you find the right fit.
1. Be honest — on paper and in person
Know what is most important to you. Do not say you will practice "anywhere" if "anywhere" means a 10-mile radius around your home because you do not like to commute. Also, be honest about your experience when discussing clinical competencies. Observing a procedure once or twice while in training as a student does not mean that you have full proficiency when you are working alone in an urgent care setting.
2. Do your homework
Learn about the health system, practice setting, and community you are interested in. Showing genuine enthusiasm for the locale and a general knowledge of the medical community is important — especially as you consider resources for your patients as well as for you as a provider. You may or may not be comfortable in a rural setting without readily available specialists to consult with.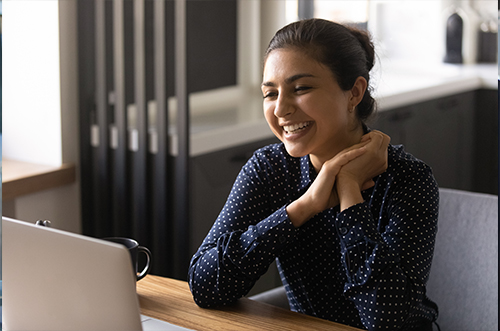 RELATED: 6 tips that will help you ace a virtual job interview
3. Align your compensation goals with your priorities
For some PAs, salary is not nearly as important as flexibility. For others, location and commute time are most important. For yet others, bottom line salary is most critical. But don't forget that other benefits like paid time off, continuing medical education allowances, and 401(k) match contributions are also part of the total package. 
Initially a position may offer an "average" salary, but there may be an annual bonus or a day per week of administrative time that is built into the offer. Almost everything is negotiable — and you should inquire about which portions of the offer are up for discussion. Often, a win-win situation can be achieved with a bit of discussion and negotiation.
Compare your options
Using the interview to assess the practice environment and culture is a great way to compare employment options and find your perfect fit. Another way to test out a work site before committing to a contract is to work locum tenens. Not only will you find out what it's like to work at a specific facility — interacting with staff, performing procedures, and seeing patients — you'll be able to make the determination without long-term contractual obligations.
For help finding your next PA job, gives us a call at 80.453.3030 or view today's PA job opportunities.
This article was updated on 12/13/2022.