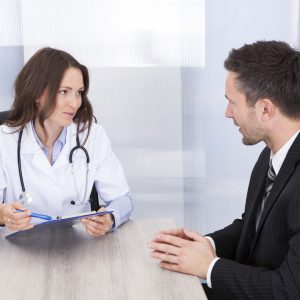 Locum tenens doctors can make all the difference for a hospital or practice in need of help. Not only do the best locums act as the frontline for first-time patients and loyal customers, they also represent the culture and values of the practice or facility. Though every employer has different needs, here are the four "must-haves" they all want in a locum tenens doctor.
First and foremost, you must be flexible. Locum tenens providers must be ready to work efficiently and effectively in all types of environments. This doesn't mean just being the best at your particular trade. It means being able to get along with the current staff, to deal with diverse situations, and to work as if your head is on a swivel. For locum tenens, things change — constantly. But don't let that deter you. Once you're there and working, you'll see just how rewarding it can be to help a hospital and patients that truly need your services.
This may seem obvious to some, but you must be ready to work. You are needed because the practice is understaffed. This means you will likely be in a rural setting, seeing more patients than what the current staff can handle on their own, and helping in situations that aren't typical to a practice in a large city or health system. The idea of using a locum tenens physician was created for the sole purpose of helping rural and underserved communities. Gradually, locum tenens has evolved to mean much more than that, but the essence is the same: practices seek locum tenens physicians because they desperately need the help. Show up, work hard, and make a real impact on the community.
You must be a jack-of-all-trades. More often than not, a physician will be asked to step outside of his or her comfort zone. This doesn't mean performing procedures beyond your abilities. Rather, you may be asked to make a little more calls than you are used to or do more consulting during a normal working day. Sometimes, mid-level help is lacking and the practice is hoping you can pick up the extra slack.
Last, but not least, you must be dependable. Finding a provider to work in an underserved, rural area can be extremely difficult. The hospital or practice you are helping has been through multiple providers who say one thing, but do another. Sure, it's easy to tell a rural practice that you'll be there when they need it, but it's an entirely different monster when you're in the middle of South Dakota when it's  minus-17 degrees, in the middle of a blizzard. These communities need you, and they need someone who can work when they say they will work. After all, they're calling you for a reason.
Take these four "must-haves" to heart and you will be
the
sought-after locum tenens provider. Being the first call for a hospital and practice in need can be both financially and emotionally rewarding.