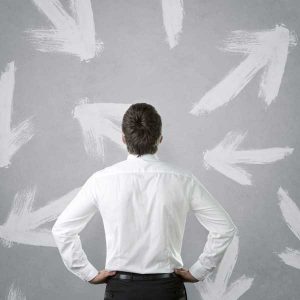 Feeling burned out from the daily grind of private practice or hospital employment? Fortunately, there are several other careers to pursue that allow you to use your extensive medical knowledge and desire to help others — without the exhaustion of 80-hour work weeks. Below are a few alternatives.
Medical blogger —  If hours spent updating records and filling out paperwork have worn you out, consider a different form of writing: blogging. To start, try contributing to other physician blogs like KevinMD.com to get a feel for what topics you'd like to write about and your unique style of writing. Sites like Blogger.com and WordPress.com allow you to create and host blogs for free.
Locum tenens doctor — Working as a locum tenens physician allows you to set your own schedule, taking assignments for as little as one weekend a month or filling in for six months or more at a hospital or practice. It also gives you the opportunity to explore new parts of the country and even try working in a rural setting if you're used to your job at an inner-city hospital. Finally, locum tenens assignments are often located in underserved areas, such as Indian reservations, which allows you to help others who might not otherwise have access to healthcare.
SEE ALSO:
My Locum Tenens Experience: Working in the Havasupai Indian Reservation
Telemedicine physician — One of the biggest trends in healthcare is telemedicine, which allows patients to consult doctors via phone or video chat. Many doctors can even prescribe medications for patients, who often call when they're unable to see their primary care provider or are out of town. Working for a telemedicine company such as Teladoc or InteractiveMD allows you to set more flexible hours and help patients without commuting to work.
Staff physician at a news organization — Providing medical advice and weighing in on the latest healthcare news like CNN's Sanjay Gupta allows you to share your medical knowledge without managing a private practice or seeing numerous patients a day. Working with a news organization also helps you stay up-to-date on current health trends and sharpen your skills as a physician.
Professor of medicine at a university — If you enjoy teaching and helping others succeed, you may be happier working with medical students at a university. Many professors lecture in addition to their clinical duties, but one benefit of teaching at a university with an affiliated hospital is more hands-on teaching and the ability to connect with your students.
Don't be a victim of physician burnout
. These career alternatives offer you the chance to start fresh as a physician!