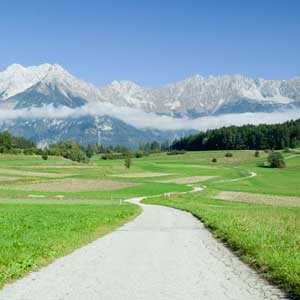 While many residents and fellows clamor for work in urban areas like Chicago or New York City, these jobs are highly competitive. For a less-crowded option, both in terms of population and demand, some physicians prefer rural opportunities. Below are just a few reasons:
A chance to

help a vastly underserved population.

Rural physician jobs can be incredibly rewarding because the doctors who work in these areas often provide the only healthcare services for miles. Whether it's providing primary care or working as a surgeon at a small hospital, doctors can serve those who otherwise wouldn't have access to care

—

or who would have to drive an hour or more

to be treated.

Higher salary and a more reasonable cost of living.

With such a great need for rural physicians, many hospitals are

able to offer a slightly higher

 salary

. Combined with a lower cost of living, including housing, transportation and grocery prices, the pay for doctors who work in this area is greater than those working in urban areas — which is appealing to new doctors who have graduated with huge student loan debt and are eager to begin paying it off.

Quieter lifestyle

.

Working in a rural area means less traffic, a much shor

ter commute and easy access to recreational opportunities such as hiking, fishing, biking and camping. Many doctors

find that rural areas are perfect for raising families as well

, and they can sometimes take lunch breaks to spend time with their young children because the facility is only minutes from their homes.

A chance to return to their roots.

Doctors who grew up in rural areas

often yearn to set up pra

ctices in their hometowns. A

ccepting three- or six-month locum tenens assignments in areas across the country allows them to get a feel for this type of healthcare and fulfill the need to help those who live in small towns while still paying off school debt.SEE: Why Dr. Leon Books Loves to Work in Rural Areas
V

aried

medical experience.

Healthcare in rural facilities presents a unique set of challenges, including higher rates of drug and alcohol abuse among youth, higher suicide rates

and a higher number of people with hypertension

, according to the

National Rural Health Association

. Doctors who work in these areas quickly gain experience treating mental illness and drug addiction in addition to heart problems, obesity-related issues and chronic d

iseases like diabetes. T

hose who ac

cept assignments here never know what to expect, which makes the job exciting — and such unique experiences can help any young doctor's CV more impressive.
The benefits of working rural locum tenens positions make these jobs appealing to both new and experienced providers looking for a challenge. Want to give them a try? Check out our open physician jobs now.