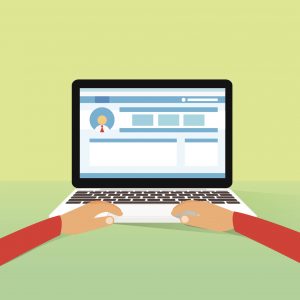 Whether you're looking for a new position or wanting to connect with colleagues, LinkedIn is a great resource to advance your professional career. According to a recent
Staffing Industry Analysts article
, 35 percent of employers say they were less likely to interview a job candidate who didn't have an online presence, and the amount of employers who use social media sites to screen job candidates has increased to 52 percent (up from 43 percent last year). As a physician,
having an online presence
can understandably make you uneasy, especially when it comes to concerns about privacy or potential HIPAA violations. However, in today's technological age, having some type of online professional profile is essential to landing your next job, and LinkedIn is your best option to build one.
Keep Your Profile Updated
Although your LinkedIn profile is just as important as your CV, the two are not the same thing. Take advantage of the opportunity LinkedIn gives you to not only explain your skills and experience with more depth, but to showcase the many dimensions that make you unique.
TIP: Turn off your activity when you're updating your profile.
If not, your connections will be notified of all the updates you're making.
Here are five simple ways to improve your profile before your next job interview:
1. Upload a current, professional profile photo.
Profiles that include a photo are 14 times more likely to be viewed, so it's important to have one. If your profile picture is more than a few years old, consider updating it to a more current photo. Remember, a picture is worth a thousand words. Make sure your photo is professional and reflects the image you want to portray.
2. Create a unique URL.
Make your LinkedIn profile URL as unique as you are by creating a custom URL (For example: linkedin.com/yourname). A custom URL makes your profile more professional and allows you to add the link to your signature line, CV or blog so others can connect with you on LinkedIn.
3. Customize your headline.
Every time you change jobs, LinkedIn defaults your headline to your updated title. However, by customizing your headline, you can include specific keywords employers may search for. For example, if you want to spotlight your experience, you could change your headline to "Hospitalist with 20 years of experience," which will increase the chances of your profile showing up in both LinkedIn and Google search results.
4. Update your contact information.
It's simple, but oftentimes overlooked. Check the contact information section of your profile to make sure your information is up-to-date. Remember that everything you post in this section is public, so don't share any contact information you'd prefer to keep private.
5. Make your summary personal.
The thought of writing a summary can feel daunting, but it's an important component to creating a great first impression and is the gateway to your profile's search engine optimization (SEO). So, take the time needed to make your summary unique and personal to you. Don't forget to showcase your strengths and achievements along with your passions, interests and goals. Also, when creating your profile, write in the first person to create a friendly tone, spell out even the most common abbreviations and avoid using the
10 most overused buzzwords
:
Motivated
Passionate
Creative
Driven
Extensive experience
Responsible
Strategic
Track record
Organizational
Expert
LinkedIn has been a valuable resource throughout my career and has helped me secure numerous interviews. Not only do I update it often, I also stay active on the site by posting relevant articles and engage in other posts from colleagues. Following these tips will help you create an all-star profile that accurately reflects all the great things you have to offer.
This article originally appeared on HealtheCareers.com.