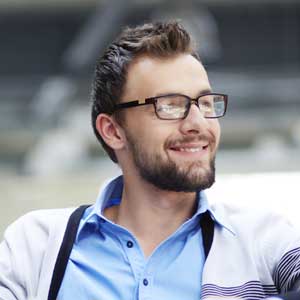 Hospitals and practices across the United States use
locum tenens
physicians to fill their staffing needs. Locum physicians are often used to staff up for busy times, as a stop-gap when bringing on a new physician, or as a temporary solution when someone goes on vacation or maternity leave. Regardless of the reason for using a locum tenens doctor, employers are always looking for the highest quality physicians to meet their specific needs. CompHealth recently met with health systems of all sizes to find out what makes a successful locum tenens physician. Not surprisingly, employers want someone with more than just great clinical skills. Here's what physician recruiters from five different health systems are looking for in a job candidate.
1. A Good Communicator
"We're looking for doctors with the ability to communicate effectively with staff and patients. Healthcare consumers in our area are pretty savvy and they are going to want more than just a physician who has good skills clinically. They are going to want somebody who is going to listen to them, take care of them, and truly understand who they are and just carry on as if they were one of our regular physicians."
2.  Availability, Affability and Ability
"We think of ourselves as being a patient focused organization that is physician led. That has to be the primary reason that a locum tenens is here — to take care of our patients and to do it well. We're looking for a doctor with the three A's – availability, affability and ability."
3. A Clean Record
"The most important thing to us is to have really high quality physicians. We have stringent credentialing standards they have to meet. They have to be boarded. They have to have recent case logs. We do background checks on every physician we hire. They have to be able to pass all of that. We don't want anyone with skeletons in their closets."
4. Adaptability
"When I'm hiring a physician I'm looking for somebody who's highly adaptable and is good with change — they're willing to working with our EMR systems, they can adjust to patient volumes, and they'll work with our schedule. We also want someone who will continually strive to improve, who meets the needs of the patients, and who is will to take the time to learn about the patient's issues or ailments."
5. A Rock Star
"A rock star is someone who has a good practice history, someone who has the right procedural abilities, someone who has good customer service skills, someone who has a nice temperament, and is not going to walk into my facility and yell and snort and stomp or walk in and try to tell us how we are doing everything the wrong way. They are going to come in, they are going to mold themselves to our institution and work hard to make sure they're assisting us the best they can."
If you have the skills employers are looking for in a great physician, take a look at these open locum tenens physician jobs.