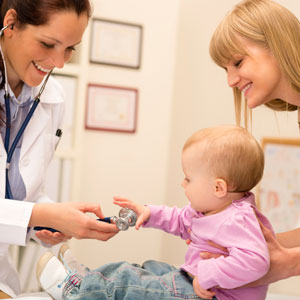 Many physicians, especially those working locum tenens assignments for the first time, wonder why the licensing process takes so long. Because licensing boards have very strict guidelines, it's important to have the following items ready to make sure the process goes as quickly and smoothly as possible.  
Original education and specialty board certificates. Many boards require either copies or notarized copies of these documents, and in some instances they may even have you send in the original documents. Having these certificates on hand ensures that you'll be ready for any request.
Chronological history. Boards want to see a summary of all activity in chronological order from medical school on, including accounting for any gaps longer than 30 days. This mean you'll need keep track of vacations and job searches if they've extended beyond a month. If you don't have a history prepared, make sure to put this together as soon as you can so you're not scrambling with a calendar when a licensing board requests it.
Malpractice summaries and court documents. These forms should include a personal notarized statement of the claim and your involvement in the patient's care, along with court documents including the complaint, answer to the complaint, dismissal, settlement or judgment.
Recent color passport photo. Most applications require these photos be on photo paper and no more than six months old; black-and-white photos or copies will not be accepted. If you don't have a current photo, visit your city hall, a local post office or even a copy shop such as FedEx to have one taken.
Explanations for any adverse events in provider history. Answering "yes" to questions such as, but not limited to, actions on another license, probation or non-completion of a medical school or postgraduate training program, substance dependency, medical condition or criminal history will require an explanation and supporting documentation. Remember: answering "yes" to any of these questions does not necessarily disqualify you from locum tenens work, especially if you can properly document and explain your history.
Preparing these five items can help you simplify the licensing process, and your CompHealth representative can answer any other questions you have. Check out this article about our
streamlined approach to locum tenens
for more information about our credentialing and licensing teams.