Although many physicians have heard about
locum tenens
, not many know what it really entails and what the benefits are, leading to a variety of misconceptions. Here are six lies about locum tenens and the truth behind them.
1. Locum tenens are not high-quality physicians
[caption id="attachment_5796" align="alignright" width="175"]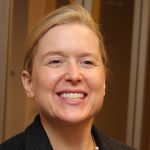 Dr. Val Jones[/caption]
Dr. Val Jones
is a locum tenens
physiatrist
for CompHealth. She works locum tenens assignments because of the flexibility and the diverse learning opportunities it provides. She believes that locum tenens physicians were once seen as problematic and less qualified, but thinks that perception is changing.
"It's becoming so common that people understand excellent physicians are multi-faceted and have other interests inside and outside the healthcare space," Dr. Jones shares. "They don't have the time to commit to full-time medicine but are excellent physicians when they do it. They are going into the locum tenens world and practicing medicine part time."
"Even new graduates who are rock stars, super bright, well-educated and have excellent bedside manners, they just don't know where they want to live yet or what they want to commit to, so they'll try locum tenens for a time to see what fits."
2. Locum tenens don't make strong connections with their patients
After five years as an
OB/GYN
at a large multi-specialty group,
Dr. Monica Anselmetti
was burned out, leading her to contemplate leaving medicine. [caption id="attachment_6170" align="alignleft" width="175"]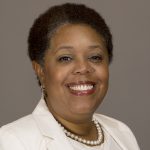 Dr. Monica Anselmetti[/caption] "I wanted to be there for my patients, but there were no boundaries. I was on call and doing deliveries in the middle of the night, following up on surgical cases, and getting calls on my cell phone," she recalls. Working locum tenens assignments has allowed her to continue practicing medicine in a way that better suits her lifestyle and better serves her patients.
"Some doctors might be concerned that they wouldn't be able to have the same kind of long-term or in-depth relationships with patients doing locums but I feel the boundaries are much better because when I'm there, I'm 100 percent in, and when I'm not there, I know another physician is taking care of those patients," she says.
"Pregnant moms sometimes need a lot of handholding, and I'm happy to do that when I'm there. That's the joy in the job really, and I don't think it's minimized at all by being locums. In fact, I think it can be enhanced."
RELATED: My Locum Tenens Experience: Finding the Cure for Physician Burnout
3. Locum tenens can't be a full-time job
Caring for children has always been a priority to
Dr. Beverly Ricker
. After teaching high school for 13 years, she went to medical school to become a
pediatrician
, which allowed her to be an advocate for children in need. [caption id="attachment_6293" align="alignright" width="175"]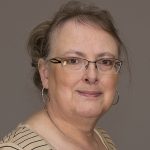 Dr. Beverly Ricker[/caption] "Kids aren't to blame for what's wrong with them, and they frequently need an advocate in their situations. I enjoy that role." Becoming more and more dissatisfied with the limits of permanent positions, Dr. Ricker began searching for new opportunities. She found that locum tenens assignments gave her and her family the flexibility they were looking for.
"I am pretty exclusively a locums person. When opportunities come up for a cruise or a trip abroad or there's a family event, I can change my schedule around and accommodate it," she says.
"I can take 10 weeks of vacation in a year or work a lot if I choose to. I take my husband with me so we can explore new parts of the country and see new things."
4. Locum tenens is only for retired physicians
Dr. Johnny Shen
didn't want to go the traditional full-time job route after his
family practice
residency. Instead, he wanted to find something that gave him the flexibility to balance his work and personal life. [caption id="attachment_6605" align="alignleft" width="175"]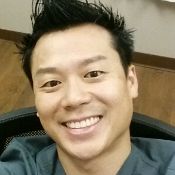 Dr. Johnny Shen[/caption]
"I didn't want to just come out from residency, sign with some company and just remain there for who knows how many years and then have all my vacation days set and all that," he shares.

"A lot of physicians are aiming for the perfect work/life balance. I think locums definitely affords that flexibility, because I basically get to work as much as I want. I have time to spend with my family, my girlfriend and my hobbies outside of work."
Working locum tenens assignments provides Dr. Shen the chance to be his own boss and create his own schedule, something he thoroughly enjoys. In fact, when his peers ask him about locum tenens, he compares it to being a movie star with a personal agent who takes care of all the necessities. "It makes me feel like I'm an athlete or some sort of movie actor because I have an agent who finds shifts and gigs for me and I get to travel. That to me makes me feel like I'm in control of my own career and then I get to find out who wants to pay me more. Who can provide me the better reward for the work that I do."
5. Locum tenens is only for recent graduates
[caption id="attachment_5281" align="alignright" width="175"]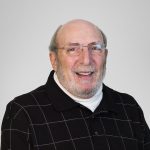 Dr. Norman Baron[/caption] The road to working locum tenens is different for every physician. For
Dr. Norman Baron
, the opportunity came along after he'd passed retirement age. While he wasn't ready to give up his career, Dr. Baron decided to make the switch to locum tenens when his son fell ill, allowing him to be there for his son while still continuing his lifelong passion of practicing medicine.
"Retirement will never be in my sights. In my blood is this burning desire to practice medicine — it's just as much a hobby as it is a vocation for me," he says.
6. Locum tenens works only for physicians without families
Physicians of all ages and career phases use locum tenens to find more balance in their lives and many use it to create more time with their family.
Dr. Tina Passalaris
' life as a full-time
oncologist
left her feeling like a visitor in her own home. [caption id="attachment_6307" align="alignleft" width="175"]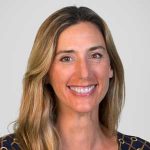 Dr. Tina Passalaris[/caption] "I was absent from my kids' lives. I didn't go to school plays, and it was uncanny how often I would be on call during the most important nights," she recalls. "I was late to absolutely everything, an unreliable member of the family. There's only so much of that your family can take." To remedy the problem, she quit her full-time job and used locum tenens assignments to balance practicing medicine with being a full-time participant in her children's' lives.
"Although I'm absent 100 percent when I'm on an assignment, when I am home, I'm 100 percent home," Dr. Passalaris says. "I participate in every aspect of my children's lives, even if it's as mundane as driving them to school. I would never get that when I worked full time."
Find out how three CompHealth physicians balance locum tenens with their family life in
this blog post
.