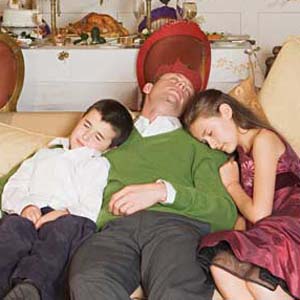 The holiday season is a perfect time to take a few days off, get together with friends and family and reflect on the past year. If you're worn out from a hectic schedule, check out the following tips for rejuvenating during your vacation:
Make time for a favorite hobby or pastime. If you haven't had time to pursue your wildlife photography passion or whip up a soufflé, set aside a few hours or even a day or two during your break to do what you enjoy most. Putting your interests first, even for a short time, can be refreshing and give you more energy for the less-exciting tasks that come later.
Get outside. Even if it's cold in your area, be sure to get some fresh air when you can. Spending time in the great outdoors can help you think clearly and gain a new perspective — and there are plenty of winter sports to make the season even more enjoyable.
Leave some wiggle room in your holiday schedule. While you may be tempted to cram as many parties and events as you can into your break, be willing to say no to some invitations. A jam-packed weekend can be stressful and put a strain on family relationships, so give yourself plenty of time to travel and make sure you have at least one day to relax at home.
Don't forget to exercise. Even walking briskly or making a snowman with your kids can raise your heart rate and banish stress. If you don't have time for a trip to the gym or a run on the treadmill, find other ways (like taking the stairs or parking further from the store) to squeeze in some physical activity.
Volunteer in your neighborhood. The holiday season presents many opportunities for service, including caroling, preparing meals for the homeless, collecting canned food and even providing gifts for community centers. While you may donate regularly to a charity, helping others in your area makes the experience more personal and can be even more rewarding.
Explore your home state. You may have spent time in exotic locales like Bali or the Bahamas in the past, but have you visited the state park just a few hours from home or checked out your city's art museum? Taking in the sights around you reminds you why you settled in that area in the first place — and it can help you become excited about your city again.
Enjoy the holiday season with your family, and be sure to share your tips for recharging with us!