[caption id="attachment_8513" align="alignright" width="299"]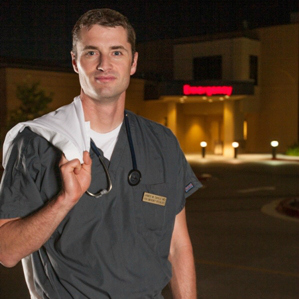 Dr. Jim Dahle is the founder of the site whitecoatinvestor.com[/caption] Financial planning is all about patience according to Dr. Jim Dahle,
The White Coat Investor
. Dahle breaks it down like this:
Life Is the Climb, Not the Summit
I have been climbing for a long time. Non-climbers often think people ascend mountains in order to reach the summit. But the truth is that the best part of a climb is almost never the summit. I don't go climbing to stand on the summit. Neither do I manage my finances just to reach my goals. I also enjoy the feeling of moving toward the accomplishment of those goals.
Distract Yourself
Break It Up Into Smaller Chunks
If you wait until you reach your huge massive financial goal to celebrate, you only get to celebrate once. Why not celebrate once for every $10K in student loans you pay off or every $100K in net worth you achieve?
Focus On Other Financial Issues
If you're getting impatient with one financial goal, switch your focus to another. Leave your investments or insurance on autopilot, and go work on your estate plan or asset protection or budget or whatever. Mix it up and when you come back, things will be fresher.
Live Your Ideal Life Now
This is probably my most important tip, and also the one I need to pay the most attention to. The reason you get impatient is that you aren't doing exactly what you want to be doing. Why not examine your life, figure out why it isn't your ideal life, and then take steps to make it closer to your ideal life.
Read the full post on whitecoatinvestor.com