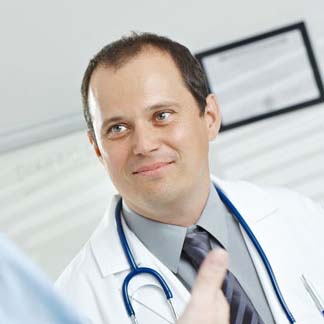 A locum tenens is a physician who covers the duties of an absent doctor or supplements during peak seasons. A CompHealth study of 1,000 physicians revealed that most doctors are familiar with this practice option:
43 percent have direct experience working with a locum tenens physician
92 percent have a positive impression of the practice
95 percent of those who have worked with a locum tenens physician are satisfied with the services they received
Despite the widespread familiarity and positive association with locum tenens, the benefits of this alternative practice option remain unclear for many physicians. Here are common reasons that physicians give for not wanting to work locum tenens and the truth behind them.
Myth No. 1: I can't work locum tenens assignments if I have a full-time position or practice
The most popular reason why physicians choose to work locum tenens is to supplement their income. Many physicians who work in a practice or are employed by a hospital pick up extra shifts on weekends or over their vacations and refer to it as moonlighting. It's a fast and easy way to earn extra cash to pay off student loans and other debt, or to put toward your savings and other financial goals.
Myth No. 2: Locum tenens work is too unpredictable and demanding
The beauty about working locum tenens is that you get to define and create your own work-life balance. You can travel as much or as little as you want to. Locum tenens gives you the freedom and flexibility to do either, making it ideal for physicians with personal commitments outside of practicing medicine. For example, locum tenens works well for those who want blocks of time off to spend with their children, serve medical missions, or explore other interests.
Myth No. 3: Locum tenens doesn't provide as much stability as a practice or hospital
There will always be a need for locum tenens physicians, especially as our nation's doctor shortage continues to grow. Medical facilities in highly populated and remote areas alike are in constant need of physicians to help meet patient demand, and as a result, there is never a shortage of locum tenens jobs. Meanwhile, the instability of private practices today presents a real risk to physicians and choosing hospital employment means giving up a lot of control. Conversely, CompHealth locum tenens are independent contractors who are able to choose where, when, and how they practice and earn overhead-free income.
Myth No. 4: Locum tenens can't build relationships with their patients
On the contrary, locum tenens physicians find that they have more quality time to spend with patients because they don't have to deal with administrative hassles. They simply show up to work and do their jobs. Many doctors have told us that working locum tenens gives them the ability to practice "pure medicine," and that patients will often ask for them by name on return office visits. Achieving this level of patient satisfaction has led many CompHealth client facilities to request the same doctors for repeat assignments. Many locum tenens doctors have worked recurring assignments for years at the same medical facility.
Myth No. 5: Working locum tenens doesn't provide a consistent income
As already mentioned, there is a huge and growing need for physicians, and locum tenens are no exception. There is plenty of work to be had, and many locum tenens physicians, particularly those in high-demand specialties, find that they actually have to turn jobs down. Of course, this also means they get to pick and choose from the best opportunities, while also enjoying the flexibility to set their own hours.
Myth No. 6: Locum tenens make less money than practice owners or staff physicians
A direct comparison of income among these three practice options would be highly speculative because there are so many variables involved; however, there are concrete differentiators regarding income that set a locum tenens apart. Unlike doctors in their own practice, locum tenens earn overhead-free income, so the money they make doesn't go back into the business. A locum tenens income is a set rate that is not influenced by the number of procedures they do or surgeries that they order. And locum tenens physicians who work with CompHealth receive comprehensive malpractice insurance that covers them even after their assignment ends.
Myth No. 7: Working locum tenens doesn't build a strong CV or credentials
For recent graduates, working locum tenens can buy time between residency and fellowship while building up one's CV. Likewise, seasoned physicians who have been out of the workforce like working locum tenens because it enables them to brush up on skills and experience new practice methods. Working locum tenens can also provide an insider's view of practice management and economics so that one is more knowledgeable and prepared to open up a practice.
Related: How Locum Tenens Helped Me Land My Dream Fellowship
Myth No. 8: Locum tenens physicians are often viewed as inexperienced
Continuing from above, locum tenens offers the chance to gain experience and a competitive edge. By working in different practice settings with a variety of physicians, a locum tenens is demonstrating the ability to adapt quickly and share knowledge and skills.
Myth No. 9: Locum tenens physicians are often assigned boring or unwanted cases
There are countless stories about locum tenens physicians saving lives. Sometimes they are extending physician reach for a facility that is short staffed; other times they may be the only physician on staff, or the only specialist of their kind in the entire region. I know of a CompHealth locum tenens EM physician who takes recurring assignments in remote areas of the western United States, where patients must travel for hundreds of miles to seek medical attention. He says he practices "frontier medicine," meaning he has to be prepared to handle whatever it is that comes through the door. Now how could that be considered boring? The truth is that locum tenens is a well-established, esteemed and exciting practice option that can work for most any physician. Choose from opportunities in private practices, rural clinics, rehabilitation centers, and large hospital systems. For more information, visit the
locum tenens
section of our website or get started today
finding your ideal locum tenens job
.