It's just about time to bid farewell to another great year. But before we ring in the New Year, let's take one last look at 2015. From burnout remedies to salary reports, here are the most popular physician stories from this past year:
Physician Burnout: Trends from the 2015 Medscape Report
According to
Medscape's 2015 Physician Lifestyle Report
, 46 percent of physicians say they're burned out. This lack of engagement affects not only physicians' work but their finances, willingness to volunteer, and even their physical health.
Get an overview of the full report here
.
6 Lies About Locum Tenens
Although many physicians have heard about
locum tenens
, not many know what it really entails and what the benefits are, leading to a variety of misconceptions. So, what are the biggest misconceptions about locum tenens?
Find out more here.
10 Behavioral Interview Questions for Physicians
In the new world of healthcare reform and patient satisfaction scores, hospitals and facilities are looking to hire physicians who have more than just strong clinical skills — they need doctors who can really connect with patients. For this reason, many employers have shifted from using interviews to ask about work history and accomplishments to focus on asking behavioral questions.
Get examples of typical behavioral interview questions for physicians.
Infographic: How to Quit a Job the Right Way
Although you may be tempted to tell your boss exactly what you think of him when you quit your job, it's not the best way to get ahead in your career.
Check out this infographic to learn the right — and wrong — ways to quit a job.
5 Alternative Careers for Physicians
Feeling burned out from the daily grind of private practice or hospital employment? Fortunately, there are several other careers to pursue that allow you to use your extensive medical knowledge and desire to help others — without the exhaustion of 80-hour work weeks.
This blog post explores your alternatives.
[caption id="attachment_6615" align="alignleft" width="150"]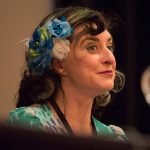 Dr. Madeleine Geraghty[/caption]
My Locum Tenens Experience: Finding the Cure for Physician Burnout
From an early age, Dr. Madeleine Geraghty wanted to be a
neurologist
, but after years of medical training and then serving as the medical director for one of the biggest stroke programs in Washington, burnout quickly crept in. Fortunately, she was able to find a cure for her burnout.
Read more about her experience.
What Pediatricians Earn: The 2014 Salary Report

For the more than 91,000 pediatricians currently practicing in the United States, gratitude and relationships with their patients offer the most satisfaction at work, despite receiving a smaller salary than most other physicians.
Learn more about pediatricians' salaries.
VIDEO: Why Work Past Retirement Age
[caption id="attachment_5281" align="alignright" width="150"]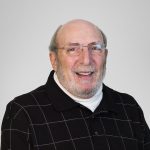 Dr. Norman Baron[/caption] The road to working locum tenens is different for every physician. For Dr. Norman Baron, the opportunity came along later than expected — after he'd passed retirement age. While he wasn't ready to give up his career, he decided to make the switch to locum tenens when his son fell ill.
Learn more about Dr. Baron's story in this video.
Infographic: Annual Salaries for Medical Residents
Medscape's Residents Salary & Debt Report
found that, when adjusted for inflation, resident compensation has not changed in 40 years.
Find out what that annual salary is and more in this infographic.