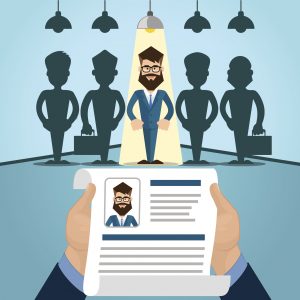 Finding the right career opportunity can be difficult to do on your own, even in a job market with a lot of open positions. Luckily, you don't have to traverse the job search path alone. A healthcare staffing recruiter can be your personal guide, making your job search easier.
Benefits of Using a Recruiter
Finding a job you enjoy is important, especially if you're going to commit to a two to three year contract. Knowing the ins and outs of the job search process is necessary to eliminate the jobs that aren't the right fit for you early in your search. That's where a recruiter becomes a valuable ally. A recruiter is a job search expert and can smoothly
navigate you through the process from start to finish
, including help with:
Finding the best opportunities based on your skills and experience
Preparing for phone and in-person interviews
Licensing and credentialing
Negotiating the best compensation possible
One of the best ways to ensure success is to be sure that
first conversation with your recruiter
is an effective one. Be ready to share your most up-to-date CV along with your goals, interests, experience, and the lifestyle you desire. If you aren't quite sure about your career goals,
consider working temporary locum tenens assignments to find the permanent position that's right for you
. This route is a great way to get to know the staff, administration, community and patient load before making a full-time commitment.
How to Find a Recruiter You Love
Whether you're looking for a permanent position or interested in working locum tenens assignments, a physician recruiter can assist you in achieving your short- and long-term career goals. But not all recruiters are created equal. When choosing a recruiter to work with, don't settle for less. Look for one with the following
characteristics
to put you on the path toward a more fulfilling career.
1. Dependable
Look for a recruiter who makes you a priority and assists you in a way that works best for you. If you prefer to communicate via email, then he should respect that request. Your recruiter should also be honest and trustworthy and hold himself accountable. If he routinely fails to deliver what he promises, it's time to find a new recruiter.
2. Knowledgeable
Don't settle for a recruiter who's just a generalist. Instead, look for a recruiter who is well-versed in your own specialty and is well-informed about current market conditions, industry trends, and compensation. He should also have good relationships with the medical facilities where you want to work, which is essential for finding you the best opportunities.
3. Listens
A good recruiter takes the time to understand your situation and needs, and then presents you with solutions for achieving your career goals. In addition, great recruiters make themselves available to respond to your needs at any time or make arrangements for you to have 24-hour emergency support. You should never feel like you're not being heard or are in the job search by yourself.
4. Clearly communicates
Clear communication is key to any good partnership. Look for a recruiter that encourages questions and open dialogue. She should also provide you with all the necessary details for job opportunities or locum tenens assignments, including information about contracts, licensing, credentialing, and the job location.
5. Caring
At the very least, you should expect common courtesy from your recruiter. However, a top-notch recruiter not only knows the value of customer service but also genuinely cares about you as a person. Find a recruiter who makes getting to know you a priority and respects your time and your requests. If she really knows you, she'll better understand what you are looking for in a career and can find you that perfect job. Any recruiter can find you a job, but an exceptional recruiter walks beside you on a path toward a more fulfilling career. Don't settle for less. Take the time to find the recruiter that will be the ideal partner in your next job search.
Talk to a CompHealth recruiter today!