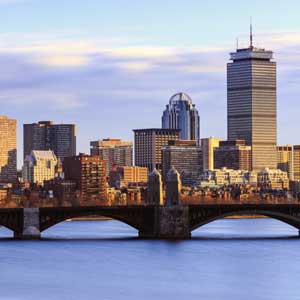 It's a great conference here in Boston, where about 5,000 physician assistants (PA) are attending
AAPA Impact 2014
(on Twitter:
#AAPA14
). As a clinically practicing PA, it's great to catch up with so many friends and colleagues. I've been working with my friends in the CompHealth booth at the
AAPA Career Fair
, and I'm thrilled to share my experiences working as a locum tenens PA. A few years ago, I was fortunate to complete a
locum tenens assignment
within 40 minutes of my home in North Carolina. I had a full-time job, but as a mom of two young kids, there was always a need for some extra cash. Contrary to popular belief, locum assignments can be near or far, as short as a few days and as long as a few weeks. The great thing is that locums work can fit into any stage of your life and career.
Preparing for Retirement
The PA profession is almost 50 years old, and while that may seem ancient, it's young compared to our physician and nurse colleagues. We are now seeing a much greater proportion of PAs considering "what to do next." They may not want to continue full-time clinical practice as they near retirement, but still want to maintain their skills. Locums is a great way to travel, see another part of the country, and keep your skills current. I am impressed by the number of PAs that wonder if this is possible – and my answer to them is a resounding YES!
Clinical and Geographical Flexibility
CompHealth is a nationwide organization that introduced the locums concept in the U.S. and represents PAs in every state and specialty. Locums is an attractive option for physician assistants as many of us became PAs to maintain our clinical flexibility and allow ourselves the opportunity to work in many clinical environments. CompHealth provides W-2 employment — which is a significant market differentiator — allowing PAs to reap the benefits of being an employee, such as 401(k) and medical and dental insurance, while not having to worry about the taxes that result from 1099-contract status.
Job Opportunities for New Graduates
It is always refreshing to see new graduate PAs getting ready to hit the job market. CompHealth also offers
permanent placement service
s in every state and specialty. As a leader in the staffing industry for 35 years, CompHealth has deep-seated relationships with hospitals and health systems across the country. Most of the new graduates I met today were worried about taking the PANCE. Finding that first job to help with loans is next on the list.
Stop By and Say Hello
We are looking forward to another great day in the booth tomorrow. Stop by to win a GO PRO HERO and learn how you can supplement your income with locums — or make it a new direction in your career. Keep calm and listen up — I am a PA colleague —CompHealth can help!