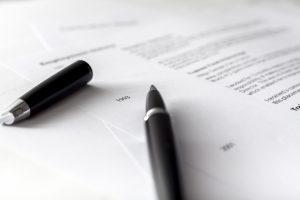 Looking for an easy New Year's resolution? Update your CV. Not only is it necessary for any locum tenens work you may do, it's a good idea to look at your entire CV and ensure it is accurately representing your professional life. We at CompHealth have learned a lot about CVs over the years. Here are links to some of our best information:
Additional helpful hints for making your CV better
Nothing is less professional than spelling and grammar mistakes on your CV. After you're done updating it, have a friend or colleague give it a read-through. When you work on something for an extended period of time, your eyes start to miss little mistakes — but a fresh set of eyes will catch those mistakes and give you feedback on other changes you might have missed.
Every few years, look at the format and style of your CV. If it looks dated or cluttered, it might be time for a new look.
When updating a CV, start with your most recent job and work backwards. As a physician, your CV needs to include specific information, but make sure what you have makes sense and accurately portrays you. Cut out any information that isn't crucial for older jobs or positions.
When you update your CV, remember to also update your social media channels — specifically LinkedIn. Potential employers will often use internet and social media searches to find out more information about candidates, and matching your CV to LinkedIn reinforces who you are and what your experiences are. Remember that anything you post online has the potential to be seen by a future employer. If there are things you wouldn't want your boss to see, don't post them. SEE ALSO: 5 Tips for Improving Your LinkedIn Profile
Failing to keep your CV updated can make it harder to get jobs, especially if you are missing information. Remember: Your CV must contain detailed information on EVERY practice you have ever worked in. This includes locums assignments, so don't let yourself get behind and update that CV today.
Still need more help?
CompHealth's recruiters are happy to give you feedback on your CV and provide one-on-one coaching on not just updating your CV but finding a job. To contact a recruiter or search current jobs, visit
CompHealth's job page
or call 800-453-3030.