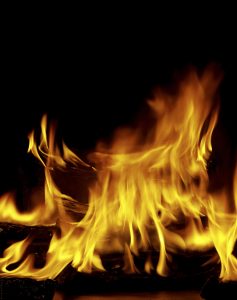 Eleven years into her medical career,
Dr. Neha Sangwan
was literally running on empty. The Internal Medicine physician was seeing as many as 18 patients a day, but neglected the advice she gave those patients. Dr. Sangwan told her patients to rest, but she didn't. Eventually, the mix of adrenaline, caffeine and sugar didn't work. She burned out. "I realized my blind spot... my entire life had been dedicated to being in service of others," Dr. Sangwan, who lives and works in California, explained to New Zealand
news website Stuff.co.nz
, while on a speaking tour there in March 2017. Her burnout cure? A medical leave and refocusing her work towards helping others deal with stress. And while Dr. Sangwan was speaking on burnout in New Zealand, the 48th Annual Meeting of the Society of Gynecologic Oncology heard
the results of a study
stating those who practice in that specialty are "at a particularly high risk for burnout" versus other specialties. Study authors cited a need for wellness programs to help avoid burnout. The situations faced by gynecologic oncologists and internists such as Dr. Sangwan are not unique, the 2017 Medscape Physician Lifestyle Survey reveals.
According to Medscape
, "More than 14,000 physicians from over 30 specialties responded" to the annual research project. The numbers are shocking: From a 40 percent overall burnout rate in 2013, the number has climbed to 51 percent of physicians overall reporting symptoms of burnout. As was the case in 2016, the top five specialties claiming burnout were ER physicians at 59 percent; OB/GYN practitioners at 56 percent; and three categories at 55 percent each: family physicians, internists, and infectious disease physicians. As Medscape noted, all of these categories deal with patients presenting a wide range of conditions and symptoms. When asked how severe one's burnout is, with "7" signifying a desire to leave the profession, urologists top the list, scoring their burnout at 4.6, followed by otolaryngologists and oncologists at 4.5. Eight specialties, ranging from rheumatology to ophthalmology, check in at 4.0, while infectious disease specialists came in lowest at 3.9. What's causing physician burnout? As in prior years, "too many bureaucratic tasks" and "spending too many hours at work" — something Dr. Sangwan mentioned — were the top causes, ranked on a scale of 1 to 7. Bureaucracy came in at 5.3, while work hours scored 4.7.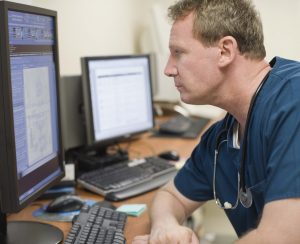 Interestingly, something that might seem designed to reduce stress, and thus ease burnout symptoms, is ranked as a major cause: Implementing computerization at work, specifically electronic health records or EHR. Medscape survey respondents graded it at 4.5, nearly a full point higher than the 3.7 score given the Affordable Care Act's provisions. One physician quoted by Medscape, Dr. Robert W. Brenner, MD, Senior Vice President and Chief Physician Executive for Valley Health System in Ridgewood, New Jersey, cited a lack of planning for EHR integration as the reason for that burnout factor. Another continuing factor found in the report is that women are reporting more burnout than men, 55 percent to 45 percent. While that's been a constant over the past four years, the percentage for women has never been this high. Interestingly, both male and female physicians are about equally happy outside of work, 69 percent for men versus 67 percent for women. On the job, 45 percent of males report being happy at work, six points ahead of the 39 percent of women who said so. Almost every region in the country reported burnout rates above 50 percent, with the narrow exception of 49 percent for California, Alaska and Hawaii as the "western" region. Because other areas ranged between 50 percent and 54 percent, Medscape said "the small degree of variance in incidence underscores that this is a national phenomenon." More details can be found at the
complete 2017 Medscape Lifestyle Report
, which also covers questions of how physicians believe racial bias may affect treatment, and which specialties report the most happiness at work.