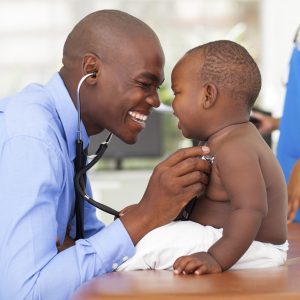 Physician assistants: Are you a member of the American Academy of Physician Assistants (AAPA)? As a longtime member and current board member of the AAPA, I encourage you to join the only national PA organization that represents all PAs across the country in every medical and surgical practice. In these tough economic times, being a member of medical organizations has become more difficult, so you're probably asking,
What's in it for me?
I'll discuss several of the membership advantages below:
Support of Legislative Advocacy
The AAPA has a very strong advocacy division whose primary purpose is improving the federal legislative and regulatory landscape by reducing barriers to PA practice. Some barriers of PA practice are not federal but state related, and that's where your PA state chapter organization comes into play. On a frequent basis, your state representatives will request assistance from the AAPA's advocacy staff members to help tailor and construct approaches for their state-related advocacy issues. Beyond federal and state advocacy, the AAPA often partners with stakeholders on polices that support a full scope of practice for PAs, including the Federation of State Medical Boards, the National Governors Association and state advocacy staff at national physician organizations.
More Awareness of the PA Profession
The process of marketing for the PA profession — through AAPA's PR and marketing division — is another highly effective way to advocate for PAs. Last year, this division had more PA-positive media hits than at any other time in our profession's history. That type of work has paid off: The public is well aware of PAs and trusts them, as confirmed by a national Harris poll survey conducted in 2014. Of the people who interacted with a PA last year (either as a patient or present for someone else's visit):
93 percent agreed PAs are part of the solution to address the shortage of healthcare providers
93 percent agree PAs are trusted healthcare providers
92 percent agree having a PA at a practice makes it easier for a patient to get an appointment
91 percent agree PAs improve health outcomes for patients
91 percent agree PAs improve the quality of healthcare
An even more robust membership will only enhance the AAPA's unrelenting goals to advocate and market for the PA profession.
Access to Hundreds of CME Courses
As healthcare providers, we are required to maintain certification, a requirement that has undergone some recent changes. AAPA continues to be the primary resource of PA continuing medical education (CME) courses. Our annual meeting, held each May, provides more than 270 hours of high-quality CME covering all medical and surgical practices. In addition, the AAPA's Learning Central (located on AAPA's website at AAPA.org) has more than 400 CME activities to meet your annual CME needs as well as your new PI-CME requirements. You can also store your certificates and track your CME hours within this protected members-only site.
Exclusive Savings on Hotels, Insurance and Medical Journals
The AAPA has partnered with national product providers, including UpToDate, Wolters Kluwer, Tarascon, Avis, Wyndham Hotels and Liberty Mutual Insurance, to save you money. You'll also be subscribed to the Journal of the American Academy of Physician Assistants (JAAPA) and PA Professional, our monthly PA news magazine. Whether it is the ongoing importance of advocacy and marketing for the profession, need for CME or desire for some money-saving discounts, membership in the AAPA has many benefits, and I encourage you to think about signing up.