CompHealth locums president Lisa Grabl believes having diverse age groups work closely together can benefit your organization. She shared her perspectives in a
recent Physicians Practice article
While she acknowledges that each generation has its own priorities, goals, and expectations, she also says that Millennials, Gen-Xers, and Baby Boomers each have their own strengths and perspectives that can benefit an entire company. For example:
Baby Boomers prefer hands-on training with new systems and taking the time they need to understand them.
Gen-Xers prefer flexibility in their work shifts so they can schedule work around family obligations.
Millennials expect up-to-date technology and work schedules that allow them to balance volunteer time, work, and play.
[caption id="attachment_17390" align="alignright" width="300"]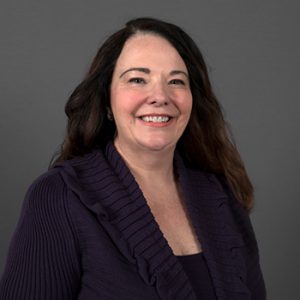 Lisa Grabl[/caption] Of course, in your workplace, the best way to find out what each age group wants is to ask individuals who belong to the group — and listen to their answers. Questions like:
What do you find most engaging about your job?
What barriers stand in the way of your success?
How do you prefer to receive feedback?
How do you like to be recognized?
Creating
mentoring programs
and providing
leadership opportunities
— whether leading people or leading projects — can help blend the groups together. CompHealth asks its leaders, regardless of age or generation, to get to know their people personally as part of their "putting people first" core value that guides the organization. "Though we have hundreds of employees of all different ages, we can unite around this shared value," Lisa says. "For your organization, the shared value is likely around providing quality patient care. Each generation of your workforce may have a different approach to reaching that goal, but when they all work together, it's a beautiful thing."
For more information on the benefits of blending different generations, read Lisa's full article in Physicians Practice.