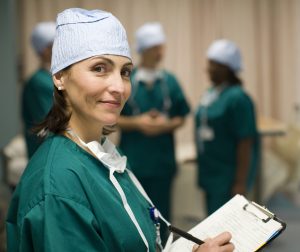 More and more doctors are looking for career alternatives to overcome a variety of occupational roadblocks, including career fatigue, burnout, and limited time with patients. As the patient-to-physician gap continues to grow, these career roadblocks will become even more debilitating, leaving physicians feeling as if they have to choose between their jobs and personal lives. According to a recent CompHealth study,
one-third of physicians have contemplated leaving medicine
due to the effects of the Affordable Care Act. That number is even higher among private practice physicians, 45 percent of whom say they're more likely to quit. But there's an alternative solution physicians can pursue that doesn't include leaving medicine.
Locum tenens
is a viable full-time career option for physicians who don't want to compromise their personal lives for their jobs. Find out why these CompHealth physicians chose to make locum tenens a full-time career.
Enjoy Work/Life Balance
Locum tenens allows Dr. Johnny Shen to feel like a sports star. He picks when and where he wants to work and maintains a strong work/life balance. He credits locum tenens with providing him the lifestyle he has always wanted. "I get to choose when I work, I get to find my jobs, and I get to have a week off," Shen says. Coming out of residency Dr. Shen was exploring alternative options for his full-time career as an attending physician. He was having a hard time identifying careers that would allow him to focus on being a physician while he was at work, but also let him have a life outside of work. When a colleague told him about locum tenens he knew he had found the career he wanted. "You're an independent contractor, you get to pick your days and get to travel," Shen says. "I do locum tenens because I was made for it. I love the flexibility, it fits my personality, and I will probably do it for a very long time." [su_youtube url="https://www.youtube.com/watch?v=F__cTCBj1E8"]
Learn more about Dr. Shen's locum tenens story.
Focus on Medicine, Rather than Business
After nine years in private practice, Dr. Thomas O'Mara realized it was taking a toll on his life and his family. The stress of not just working as a 
pulmonologist
, but managing his own practice was almost more than his family could bear. [caption id="attachment_6058" align="alignright" width="200"]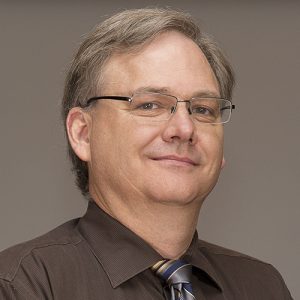 Dr. Thomas O'Mara[/caption] After taking a much-needed break to reassess his career, he found locum tenens, which gave Dr. O'Mara the opportunity to practice medicine without worrying about managing a practice with its employment issues and government regulations. "I don't have to be the guy that runs the show. I don't have to be the guy that bills the fortune," says Dr. O'Mara. "I like doing the work." Seven years and countless assignments later, Dr. O'Mara loves the chance locums gives him to try different things and take his family with him on assignments to explore other parts of the country.
Learn more about Dr. O'Mara's locum tenens story.
Connect with Patients
Caring for children has always been a priority to Dr. Beverly Ricker. After teaching high school for 13 years, she went to medical school to become a 
pediatrician
, which allowed her to be an advocate for children in need. Becoming more and more dissatisfied with the limits of permanent positions, Dr. Ricker began searching for new opportunities. She found that locum tenens assignments gave her and her family the flexibility they were looking for. "I can take 10 weeks off in a year if I choose to," says Dr. Ricker. "Or I can work a lot if I choose to. [Locum tenens] is just a lot more enjoyable."
RELATED: Six Things Physicians Should Know about Locum Tenens
She also has found that locum tenens doesn't lessen her opportunity to bond with patients. Since she largely deals with newborns, she is there for the patient at the moment they need her most. Over the years, she has even helped the same patients deliver different babies, as she often returns to the same facilities for assignments. "I feel like I really connect with my patients," she shares. "I can make a difference in their lives because they're there and I'm there and I'm the doctor and they're the patient and the fact that I might not be there next month doesn't matter." [su_youtube url="https://youtu.be/LWH8UcKp848"]
Learn more about Dr. Ricker's locum tenens story.
Experience a Variety of Practice Settings
Dr. Tina Passalaris has been working locum tenens for many years and has experienced a variety of practice settings. [caption id="attachment_6307" align="alignright" width="200"]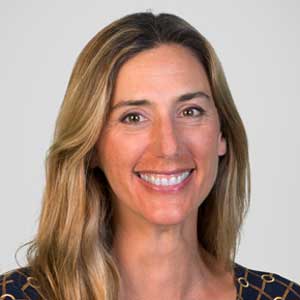 Dr. Tina Passalaris[/caption] "The very first assignment I had was with a solo practitioner, which is, as we know the dinosaur of medicine," says Passalaris. "This was a lovely, one-physician medical oncology practice. He had a very good nurse practitioner and a team of nurses working for him. I was impressed how the staff knew everybody on such a personal level. That is not something you find in a large university practice where secretaries and nurses are pretty much coming and going all the time so you don't have that personalized touch."
RELATED: 10 Reasons this Hospitalist Loves Working Locum Tenens
"I've also worked in big university hospitals that needed extra help and big state hospitals, and I've also worked with government hospitals," she shares. "Each one has its own way of practicing and there are advantages and disadvantages to every practice type." Locums allows physicians to experience situations they may never otherwise see or even know about. This exposure expands their knowledge of both practicing medicine and interacting with different types of patients. Some practice settings for locum tenens jobs are:
Hospitals
Clinics
Private practices
VA health facilities
Rehab centers
Surgical centers
Emergency care
RELATED: Four Reasons Oncologist Dr. Passalaris Works Locum Tenens
CompHealth has a wide variety of temporary and permanent jobs in different states and settings. 
To view current job openings check out our job page.