Physician Assistants (PAs) and Nurse Practitioners (NPs) are found in every medical specialty and in every healthcare setting.  This allows in most geographic areas for a healthy job market, usually allowing even new graduates to have their pick of job choices.  Depending on your phase of life, flexibility may be more important.  For example, when first entering your chosen specialty, you may have the ability to work more evenings or weekends – or take call.  If you have family obligations, you may welcome something that allows flexibility to come and go, or to have the opportunity to pick up children after school.
Move To Team-Based Care
As hospitals and health care systems continue to address quality patient care and improve access for patients, team-based care is becoming more the norm.  It is cost effective and efficient to hire a PA or NP to perform 85 percent or more of the clinical tasks that were traditionally performed by physicians, and to leverage support staff to engage patients for improved health outcomes.
PAs Have More Flexibility
In a
Health Affairs
article by Dr. Hooker in 2010, the career flexibility of physician assistants was analyzed.  They found that, "Spanning four decades, 49 percent of all clinically active physician assistants changed specialties sometime in their careers. In addition, among the almost half of physician assistants who switched specialties, 24 percent switched to a different specialty class. This adaptability holds important implications for workforce policy and the implementation of incentives. It confirms that PAs are mobile and able to change jobs to respond to strong demand for their services in the medical marketplace."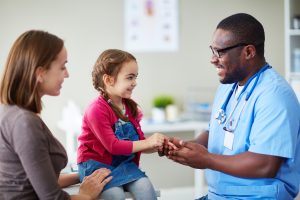 While PAs were originally intended for primary care, the evidence is showing that market forces such as salary incentives are shaping entry into other sub-specialties.  Workforce efforts and policy incentives are promoting the use of PAs through
Title VII
funding efforts, therefore promoting the use of PAs in primary care.  Inclusion of PAs in such endeavors will increase the generalist provider supply, help diversify the workforce, and distribute more primary care providers to rural and underserved areas.
Easily Change Specialties
One of the great benefits of becoming a PA is that you can change specialties without additional board certification or formal training (
read more in US News
).  The strong foundational training as a generalist makes career flexibility as a PA very attractive.  Given the continuous need for patients to have access to care, the opportunity for PAs and NPs to expand their career horizons with flexibility is more common than ever before.
Browse NP & PA Jobs
Locum Tenens Nurse Practitioner Jobs
Locum Tenens Physician Assistant Jobs