Sophia Khawly, ARNP, MSN, shares why she feels working locum tenens is a great career option for millennial physicians and advanced practice healthcare providers.
Millennials have shaken up the typical work force. This generation is not interested in working more than the planned 40 hours per week. They prioritize work/life balance and want to remain engaged in the work setting. And with all its benefits, locum tenens may be a great career option for millennial healthcare providers.
Working in locum tenens provides schedule flexibility
Locum tenens is all about flexibility. Millennials working in locums can choose to work holidays — or not. They can choose if they want to work overtime or not. And they can decide how much time off they want to take.
Locum tenens is suitable for millennials who prefer not to take call and would rather spend their off time with family or friends, or pursuing their hobbies. Millennials typically prefer to be contractors or employees, because owning their own practice is both time and energy consuming. This would make them great candidates for locum tenens work.
Locum tenens helps with burnout
Plenty of healthcare providers who have experienced burnout have partially blamed it on too many work meetings and bureaucracy at the workplace. Fortunately, locum tenens practitioners are not required to attend staff meetings. They also tend to avoid bureaucratic challenges as they are only practicing at a location for a short period of time. This can further benefit millennials who are looking for work/life balance and want to prevent overall stress or burnout.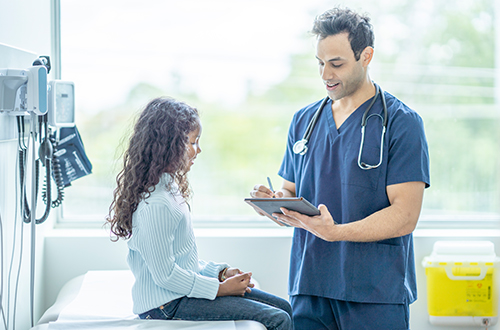 Locum tenens offers choices
Working locum tenens enables them to pick and choose their work setting and the assignment location. They could choose to work close to home or in a different state if they want. They may want to avoid living in a metropolitan area so they don't have to deal with traffic. Or they may decide they want to live by the beach so they can go surfing.
A millennial healthcare provider may choose to work in sunny California or go skiing in Montana. Millennials can choose to work day or night shifts, or a blend of the two. They can choose to work weekdays or weekends, part-time or full-time.
Additionally, the millennial can choose to not extend an assignment they do not feel comfortable practicing in.
Prioritize patients, minimize bureaucracy with locum tenens
Millennials also prefer to make more of an impact on fewer patients per day instead of treating a high volume of patients. As a locum tenens provider, the millennial can select an assignment based on how many patients are expected to be seen per day.
Locum tenens practitioners aren't required to go to staff meetings. They also tend to avoid bureaucratic challenges as they only practice at a location for a short period of time.
Millennial providers are bringing a fresh perspective to healthcare and are excellent candidates for locum tenens work. The flexibility that locum tenens offers its providers is unmatchable in permanent practice. The work/life balance millennials are seeking is possible while working in locums.