Do you have a PharmD degree under your belt? If so, your knowledge of medications and medical treatments qualifies you for many different career paths within the healthcare industry. Whether you're looking for your first pharmacy job out of school or just wanting a change, here are six different pharmacist career options to consider in your job search.
1. Retail pharmacy
When the average person hears the word "pharmacist", they probably think of the person that helps them with their prescriptions at CVS or Walgreens. There's a reason for that: Most pharmacists (42%) work in drug stores and retail pharmacies.
This career option is ideal for pharmacists who enjoy working with the public and are looking to expand their knowledge of oral medications.
"You're interacting with the patient most often, and it tends to be really busy," says Jessica Reece, a clinical informatics pharmacist for a large health system. She tried her hand in retail pharmacy before exploring other career options.
Retail pharmacy jobs can have more flexible hours than other jobs, depending on the store hours. A 24-hour pharmacy can mean nights and weekends, but a pharmacy inside a big-box store like Target will have more limited daytime hours.
Some of the cons of retail pharmacy jobs include a lack of exposure to IV medications and less interaction with clinicians.
2. Hospital pharmacy
While similar to a retail pharmacy in many respects, a hospital pharmacy involves prescribing a wider variety of medication types, many of them IV-focused.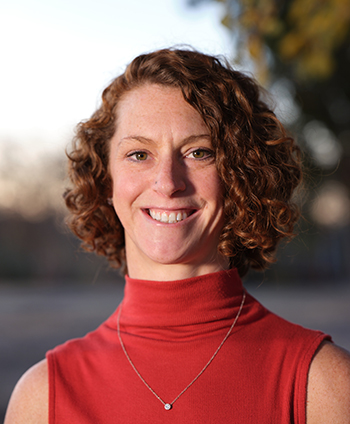 "You can have more interactions with the care team than in the retail pharmacy," Jessica says. "On the inpatient side you might be rounding with providers and nurses on the floor. You're talking about each patient, you're making recommendations, you're making sure that the hospital is being compliant for the patient's sake and for their sake for accreditation."
You may work as a centralized pharmacist, who does interaction checking, or a decentralized pharmacist, who's more involved with dosing and spends more time on the hospital floor.
Compared to a retail pharmacy job, hospital pharmacy career options may include more night and weekend hours, have less direct patient interaction, and require more technical expertise.
3. Medication distribution center
If you're the introverted type and prefer a job with minimal patient and healthcare team interaction, working at a medication distribution center may be right up your alley. You can take part in fulfilling tasks that quickly help companies get medication, like processing orders, providing medical information, and organizing stock.
Jessica worked managing a distribution center for a healthcare system after transitioning from a hospital inpatient pharmacy job. "We would buy medications in bulk, repackage them, and send them out to the hospitals," she says. "I worked a lot with the inventory in that job."
Medication distribution center jobs are light on in-person interaction with clinicians, and patient follow-ups typically only happen through phone calls.
4. Homecare and hospice pharmacy
Looking for a hybrid between hospital and retail work? You may enjoy working in a homecare and hospice pharmacy.
"Homecare and hospice is a closed-door pharmacy, so everything is delivered to the patient's homes," Jessica says of her experience with hospice and homecare. "We had a lot of phone interactions with the patients, most getting IV antibiotics and TPN (total parenteral nutrition). We had a pretty clinical hands-on approach, similar to inpatient, because we would review patients' labs weekly and had a pretty integral part in keeping them safe."
This job doesn't often have face-to-face interaction with patients and clinicians. It requires specialization in medications that are common to homecare and hospice patient care.
5. Pharmacy informatics
In her current position in pharmacy informatics, Jessica works to streamline the organization's electronic medical record (EMR) system to ensure healthcare providers prescribe the right dosages.
"A doctor would type in the medication name and it would pull up an entire order set they can customize," she says. "In a section for a patient in kidney failure, the provider can choose the dosages. It guides them on the dosing they should use if they're not ordering it very often."
Jessica also investigates safety events and looks at a case from a technical perspective.
"I get pretty passionate about patient safety and feel I'm also helping to keep the providers safe in my job," she says. "If I think the computer system contributed to a patient safety event, I will figure out if we can mitigate that in the system, or if the software company needs to get involved or there's a bug."
This job is ideal for pharmacists who enjoy working with technology. It offers fewer opportunities for direct interaction with patients and clinicians.
6. Ambulatory care pharmacy
Want to specialize within a certain clinical area? You may be able to find a job as an ambulatory care pharmacist.
"Ambulatory pharmacists review patients' profiles and fine-tune them. They think, 'This patient has diabetes and they're on these medications for their sugars. What about their kidneys? They should be on this medication,'" Jessica explains. "They play a critical role in this setting."
This position requires knowledge of medications for specific types of patients, especially those who need diabetes care, behavioral health, or anticoagulation medicines. You'll work closely with these patients and health teams to provide education and customize health plans.
Many career options for pharmacists
Whether you prefer working directly with patients, consulting with doctors and nurses, or delivering medications without much clinical interaction, you have many pharmacy career options as a pharmacist. A PharmD degree is more flexible than many people think!
CompHealth can help you find the perfect pharmacy job! Give us a call at 800.453.3030 or view today's pharmacy job opportunities.