Established by President Richard Nixon in 1974, National Volunteer Week (April 12 – 18) recognizes and celebrates the impact volunteers have in our communities. Now more than forty years since its conception, the week has become a nationwide effort to encourage people to give back and foster a culture of service. Here's how CompHealth employees and providers have made a difference through their volunteer efforts.
 Medical Mission in Haiti
[
view video
] The
American Academy of Family Physicians (AAFP)
sponsors a week-long volunteer project in Haiti staffed by both medical and non-medical teams, focusing on patient care, medical education, and service to children and youth. Last year, CompHealth provided a scholarship to allow one Family Medicine resident and one CompHealth employee to take part in the medical mission in Haiti. Learn more about the humanitarian effort in this
blog post
.
Locum Tenens Physicians Who Serve Others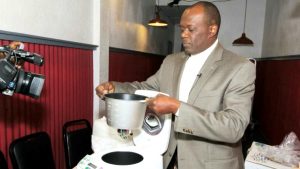 CompHealth has several
locum tenens
providers who spend their life in the service of others. For instance, Dr. Gautam Gadey led a fundraising effort to provide young monks from Phajoding Monastery in Bhutan with shoes and socks for the snow season. And Dr. Gregson Oghafua invented an invaluable food processor that more efficiently processes traditional food staples in many countries in Africa and the Caribbean. Dr. James Boatman also makes a difference by leading renovation projects to improve the neighborhoods in his Chicago community. Read more about the altruistic efforts of these locum tenens physicians in this
blog post
.
Giving a Voice to Disabled Children in Africa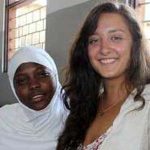 Hundreds of children with speech impediments are living as outcasts in East Africa.
Speech language pathologist
Elisa Sonnenberg is fighting to erase the stigma associated with this disability by providing speech therapy treatments to help these children regain their voice and become active members of the community. She works locum tenens assignments to raise money to continue her work and for the flexibility it gives her to complete medical missions. Learn more about her noble endeavor in this
blog post
.