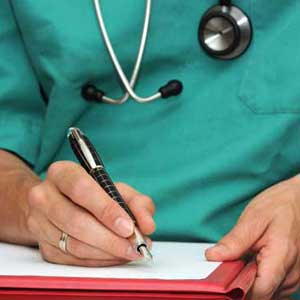 It's National NP Week, a time to celebrate nurse practitioners (NPs). There are more than 171,000 NPs in the United States who provide high-quality, cost-effective, comprehensive care to patients. CompHealth places NPs in facilities across the country. We reached out to a number of them to find out why they chose to become a nurse practitioner and why they still love it. Here's what we learned:
Linda, neonatal -- "The first time I realized my desire to care for newborns came from the influence of a very special nursing professor in my undergraduate nursing program. Little did I know this interest would span my entire nursing career." Read Linda's story here.
Susan, neonatal -- "With the overwhelming changes in resident education, neonatal NPs are becoming an even more important player in the workforce. Despite research and efforts to reduce prematurity, NICUs continue to thrive and populate with sick and premature infants." Read Susan's story here.
Diane, women's health -- "Working locums assignments lets me see and learn about different areas of the country -- how problems are handled, the various ways people spend time and celebrate different events. Knowing how Maryland handles situations compared to the way that Oregon does helps me be a better NP. I enjoy traveling, but love having the ability to return home for weeks or months between contracts." Read Diane's story here.
SEE ALSO: Infographic - History of Nurse Practitioners
Beth, family practice -- "I love my role as an RN and a nurse practitioner. It uses all of me -- my intellect, my compasion, my sense of humor, my critical thinking skills, my adrenaline, and the part of me that reaches out for relationships. The invitation to be a part of somebody's personal pain and vulnerability, as well as their victories, is not something to hold lightly. My challenge is how to do that in the best way to promote their health and wellbeing." Read Beth's story here.
Lois, family practice -- "There is far more opportunity to create a lifestyle and a work schedule that suits a given individual at a particular point in that person's life. We live in a very dynamic universe; very little is static. As people's lives change and their individual needs evolve, locums can offer many an opportunity to practice in settings not otherwise available -- even in circumstances where employment might not otherwise be feasible." Read Lois' story here.
Sherri, family practice and hospitalist -- "Being a liaison between the nursing and medical staff is one of the aspects of my career that I love. Being a hospitalist allows me to be hands-on with medical management, but also still allows me the privilege to get a patient a warm blanket or a glass of ice when the opportunity arises." Read Sherri's story here.
Click here for a list of nurse practitioner job openings.