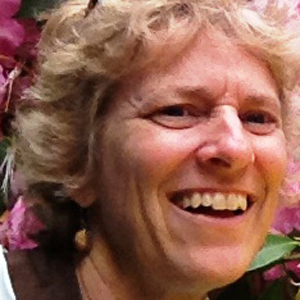 It's National NP Week, and we are celebrating the role of nurse practitioners by featuring one NP each day. They work in a variety of specialties and settings, but all share the love of caring for patients and working in this growing profession.
Beth Landis, MSN, RN, family nurse practitioner
23 years as an NP, 19 years as a locum tenens provider
"I love my role as an RN and a nurse practitioner. It uses all of me: my intellect, my compassion, my sense of humor, my critical thinking skills, my adrenaline, and the part of me that reaches out for relationships. The invitation to be a part of somebody's personal pain and vulnerability, as well as their victories, is not something to hold lightly. My challenge is how to do that in the best way to promote their health and wellbeing.
I wasn't particularly inspired to become an NP but required to work on an MSN degree while I taught briefly in a BSN program. The NP route seemed like the least offensive, but when I got into my studies, to my surprise, it was a good fit for me. In fact, it was a great fit, especially when combined with the option to travel as an NP.
What I learned about myself with nine years and more than fifty assignments with CompHealth:
I thrive on new relationships, meeting new patients and making new friends with staff.
I liked some continuity and my old friends, so I return to home base occasionally.
A locum physician told me before I started, 'Keep your mouth shut every place you go, and you can always come out smelling like a rose.' I learned I could keep my mouth shut for three months, and then all of a sudden I wanted to gossip or try to fix the place. My CompHealth liaison and I agreed that we would limit my time to three months. Each day was fresh at my assignments, and I felt like I was still in the honeymoon stage.
I offered to see patients that had chronic illnesses and give a respite to the staff when their problems overwhelmed other staff and caregivers. Then I was forced to think outside the box for new causes and solutions.
The medical issues kept me on my toes and learning new things, but the social and justice issues gave me an edge as they were often a part of the picture.
I appreciated support staff at each facility, for they were the ones that kept the infrastructure in place so that I could travel.
After more than 20 years as an NP and almost as many as a locum, I am grateful for a career that gives me a lifestyle that has provided personal and professional satisfaction."
NPs: Check out the AANP resource guide for National NP Week [PDF].