It's National NP Week, and we are celebrating the role of nurse practitioners by featuring one NP each day. They work in a variety of specialties and settings, but all share the love of caring for patients and working in this growing profession.
Diane Lee
Women's healthcare nurse practitioner since 1976
"I was working as the evening charge nurse on a 40-bed combined postpartum/surgical GYN unit in Tennessee and was surprised to learn how little the majority of women that I cared for knew about their bodies and/or the procedures to which they had consented. I learned that the U.S. Air Force had an OB/GYN nurse practitioner program. I came on active duty and was accepted for their program in 1976.
I enjoyed learning more about women's healthcare and the increased autonomy that being a nurse practitioner provided. The USAF was a good place to learn and grow as an NP. I had four permanent assignments at AF medical centers, three hospitals, and a clinic. Each place let me see different problems and ways to deal with them. Some of the best moments as an NP are working with women to help them make good decisions about their care.
Working as a locums lets me see and learn about different areas of the country, how problems are handled, the various ways people spend time and celebrate different events. Knowing how Maryland handles situations compares to the way that Oregon does helps me be a better NP. I enjoy traveling, but love having the ability to return home for weeks/months between contracts. I've met great people at every position and keep in touch with several of them, a definite plus.
I enjoy being a nurse practitioner and traveling. It's a great way of life!"
[caption id="attachment_3043" align="alignnone" width="384"]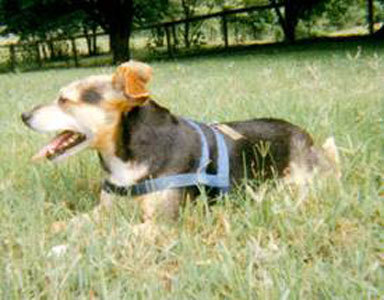 Diane's dog, Kira, traveled with her on numerous assignments until she passed away at 16.[/caption]
NPs: Check out the AANP resource guide for National NP Week [PDF].