Andrew Wilner, MD, FACP, FAAN, gives cost-saving tips and resources for getting your CME credits as a locum tenens physician.
Every doctor knows that the successful practice of medicine requires lifelong education. Physicians must learn the indications and adverse events of new medications, memorize ever-changing treatment protocols, acquire new skills, and polish old ones. Doctors must also meet the challenge of treating new diseases like AIDS and COVID-19.
Learning opportunities
Physicians learn by experience but also can take advantage of many types of instruction. Medical publications like the Journal of the American Medical Association, Annals of Internal Medicine, Mayo Clinic Proceedings, and thousands of others offer editorials, case reports, research results, and formal continued medical education (CME). Physicians can also attend Grand Rounds at their local hospital, participate in regional, national, and international society meetings, listen to podcasts, attend pharmaceutical-sponsored programs, and complete online and print CME.
CME programs are not difficult to find. In 2016, at least 1,750 organizations provided more than 1 million hours of CME.
State requirements
Most state licensing boards require a specified number of CME hours in each license renewal cycle. Requirements vary from state to state, but you can expect about 20 hours of Category 1 CME credits/year, reportable on a one, two, three, or four-year renewal cycle.
Most states merely require that physicians attest to completing the required number of CME credits but may request certificates during an audit (Rhode Island audited me once!). Florida, however, requires that physicians submit each CME certificate as part of their two-year license renewal application.
View: State medical board CME requirements
Category 1 and 2
According to the American Medical Association, Category 1 credits "serve to maintain, develop, or increase the knowledge, skills, and professional performance and relationships that a physician uses to provide services for patients, the public or the profession." CME programs must be approved by the Accreditation Council for Continuing Medical Education (ACCME) or state medical society to attain Category 1 status. Physicians can obtain Category 2 credits informally by teaching residents or medical students, studying the medical literature, medical writing, and other learning activities. Most states insist only on Category 1 CME, but some require both Category 1 and 2.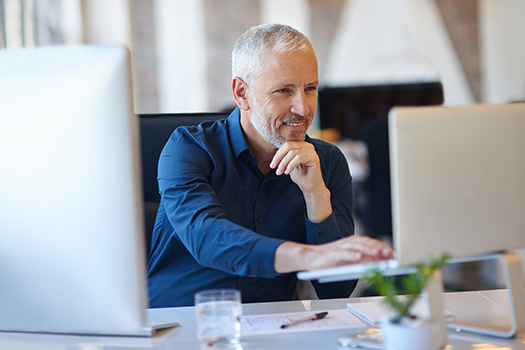 Special CME Courses
In addition to a specific number of CME hours, some states require particular CME topics. For example, Connecticut requires one hour each of behavioral health, cultural competence, domestic violence, infectious disease, risk management, and sexual assault. Neighboring Massachusetts requires ten hours of risk management plus two hours of study of its own medical board rules. Rhode Island demands four hours of end-of-life/palliative care, ethics, opioid pain/chronic pain management, and risk management. Washington state requires six hours of suicide prevention. Because no one publishes a CME directory, sometimes these special courses can be challenging to locate.
Tracking CME
For locum tenens physicians with more than one state license, keeping up with state CME requirements can become burdensome. At one point, I had ten state medical licenses and struggled to track my CMEs. Finally, I resorted to a spreadsheet to record the accreditation organization, date, title, and CME hours. I also download each certificate and file the .pdf file in Dropbox in case I need to submit it or face another audit.
COVID-19 Waivers
Because CMEs may be difficult to obtain due to COVID-19-related cancellation of many medical conferences, twenty-eight states have instituted temporary waivers for CME requirements.
Free CME
Most permanent physician jobs recognize the necessity of time for learning and offer one week of CME and a budget ($1,000 or more) for travel and course registration. Self-employed locum tenens physicians miss out on this traditional employee benefit. Happily, many CME programs are available at no cost.
My favorite free CME sources are Medscape.com, ReachMD.com, and my specialty organization, the American Academy of Neurology (free CME included with membership).* Pri-Med.com offers free online CME that fulfills some state CME requirements. Many medical journals also provide free CME. My medical malpractice carrier even offers a 10% discount for taking specific CME courses.
Tax savings
If ever you have to pay for a CME course (I have once or twice to fulfill a state CME requirement), the cost should be tax-deductible. Check with your accountant to be sure.
Physicians embrace lifelong learning. But keeping up with CME requirements can be challenging for locum tenens physicians who maintain multiple state medical licenses. Luckily, free CME opportunities abound.
*Disclosure: I've written and hosted CME programs for Medscape.com and ReachMD.com.
Where do you get your CME credits? Share in the comments below.