[caption id="attachment_4177" align="alignright" width="300"]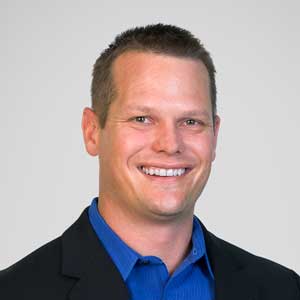 Dr. John Thieszen[/caption]
Contract Advice for Recent Medical School Graduates
Right out of residency or fellowship, young doctors are faced with a million choices about which direction to take their career. Dr. John Thieszen's path as a
hospitalist
has been a bit winding — he's worked in the military, in a large group setting, in his own consulting group, and now as a
locum tenens
physician. Below, Dr. Thieszen shares his advice about what new graduate physicians should know before they sign their first contract.
Be Careful What You Sign
It's critical that graduates are careful about  the commitments they make and the documents they sign. When you're joining a group it's very exciting — you're interviewing and the hospitals want you to come. It's nice to feel wanted and there is a tendency for people to think that the contract is just a formality. But more than likely, that contract will come into play at some point. I recommend graduates have an attorney review all documents before signing them. There are easy and inexpensive ways to do that — either by paying an attorney a one-time fee or through monthly agreements.
Push for Short Separation Clauses
There are several important parts of the contract that are not often discussed in medical school, especially the terms of separation. Many hospitals want you to sign something that says once you resign or the hospital lets you go, you will continue to work for them for up to six months. I can tell you from personal experience that when that happens — even if you are parting ways amicably and trying not to burn bridges — working for a place for six months after they either let you go or you said, "Thank you, but I'm moving on," is really awkward. Consider pushing the hospital for a clause of three months or less.
Understand Non-Complete Clauses
The other clause to watch out for in a contract is the non-compete clause. People sometimes don't understand that this can mean having to move your practice and your family completely out of town at the end of the contract. Make sure your lawyer keeps a close eye on this.
Don't Forget to Negotiate
As physicians, and especially as young graduates, we feel awkward about negotiating terms. Negotiating and simply asking for things like a signing bonus, a bump in salary, or travel expenses is where some of the easiest money in the world is made! I felt awkward asking for any more money but the hospital agreed to $20,000 as a sign-on bonus. That was the best thirty seconds of awkwardness I've ever spent!
Try Before You Buy
Finally, I would advise young graduates — or any physician —to consider trying
locum tenens
. When you sign with a group, they don't know you and you hardly know them. It's like a first date. You don't know the background. You don't know the hospital dynamics. If you work locums, you get to try the hospital or group before you buy into it — and you're not under contract. If you go for a few months with a locums company, you start to understand the inner workings of the hospital that otherwise you wouldn't know and might find surprising. I advise people to consider doing locums and trying out a place before you jump in with both feet. It's a brilliant way to go. Without it, you are diving into a big decision blind.
For more tips for graduates, as well as to learn about how Dr. Thieszen has found work/life balance in his career, check out
this podcast interview with ReachMD
.