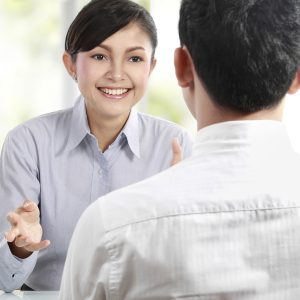 Download PDF
Signing that first contract with a healthcare facility can be both liberating and terrifying. Either way, the process is much easier if you know what to look for when you're reviewing the contract. Use this checklist to make sure the contract answers all the questions you should ask before signing on the dotted line.
1. Duties and obligations
Number of hours you are expected to work, call schedules and overtime policy
Number and type of patients you are expected to see each day
Procedures you are expected to perform
Non-medical responsibilities (administration, meetings, community involvement, speeches, etc.)
Additional employment restrictions
2. Credentials and privileges
Types of credentials and privileges and where they are required
Timeframe for obtaining credentials and privileges
3. Typical performance issues/criteria for evaluation
How will your performance be evaluated, and how will the evaluation affect your income?
How will revenue, quality of care, clinical outcomes, patient satisfaction and cost savings affect it?
4. Compensation
Flat salary vs. hourly rate
Salary based on fees billed, fees collected or practice's total profits
Performance incentives, bonuses, revenue sharing, profit sharing and managed care risk sharing
Intervals and increments by which compensation will increase
Cash up front, signing bonuses, moving costs, transition expenses and income guarantees
5. Employment status
Employee vs. independent contractor
RELATED: Thinking About Signing a Contract? 6 Physician Negotiation Tips
6. Benefits
Malpractice insurance (claims-made vs. occurrence coverage)
Tail and nose coverage
Coverage amounts (per claim and aggregate)
Health/life/disability insurance
Vacation, sick leave, maternity/paternity leave, jury duty, military duty
Pension and profit-sharing plans
Continuing medical education
Professional dues and fees
Travel and entertainment expenses
Automobile allowance
7. Facility locations
Requirements to practice in multiple locations
8. Contract terms and termination
Length of contract
Provisions for termination with or without cause (with dismissal causes clearly defined)
Will money owed through bonuses or productivity be paid at termination?
Can the employer deduct the cost of malpractice premiums from money owed you?
Restrictive covenants/non-compete agreement
Are disputes handled by mandatory arbitration or in a court of law?
Be sure to look over your contract carefully and ask any questions as they come up. And remember: A promise is just a promise unless it's in writing!
SEE ALSO: What New Doctors Need to Know About Contract Negotiation