Like many locums, as the COVID-19 pandemic peaked around the map, critical care physician Dr. Vadim Leyenson answered the call to support hospitals in need of help.
"When COVID hit, I signed up for the pool for emergency COVID response. In one rural area, one physician got sick and they basically had nobody to cover the ICU, so I traveled there to help out," he says.
Working locums has enabled Dr. Leyenson to contribute where his skills were needed the most, but it also has proven to be an enjoyable and fulfilling experience — even under trying circumstances.
A path to locums
After more than three decades in academia and private practice, Dr. Vadim Leyenson began working as a locum tenens physician to reduce his hours and achieve greater work/life balance.
"In private practice, I was working 90 or more hours per week. When I joined locums, I was basically trying to regulate my hours. With locum assignments, I try not to work more than two or three weeks a month, since travel is involved and I have a wife whom I like — and she still likes me," Dr. Leyenson jests.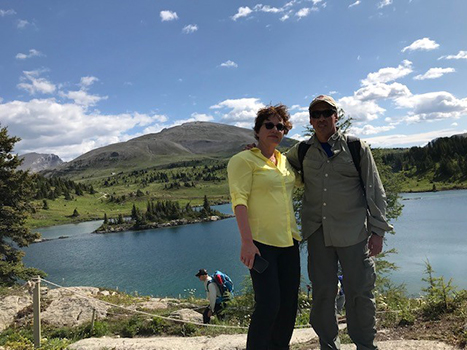 But he also had a deeper motivation for pursuing locums — a need to reignite his passion for work.
"I just wanted to desire to work again — to feel good about what I do," says Dr. Leyenson. "And with locums, I achieved that! I enjoy the high-quality professionals with whom I work and the interesting pathology. And for the first time in a long time, I feel really good and appreciated in what I do. It's an incredible feeling."
Dr. Leyenson says he may differ somewhat from other locums — he prefers long stays rather than short-term assignments.
"For me, it's much more important to have a relationship on the ground with people," Dr. Leyenson says. "The quality of work is more important to me than the financial part of it."
Rendering relief
Dr. Leyenson spent the peak of the pandemic in California supporting a team at Salinas Valley Memorial Hospital. During that time, he developed a deep respect for the medical staff of the small community hospital.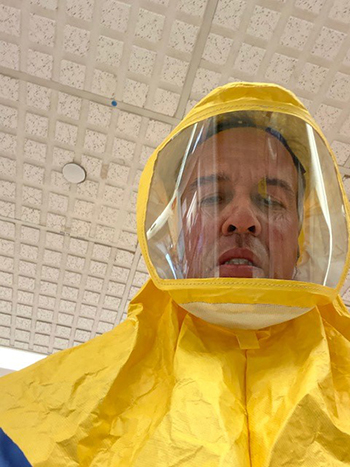 "At the height of the pandemic here — primarily July and August — there was a significant amount of extremely ill patients who required critical care and life support. It was burdensome and challenging," Dr. Leyenson says.
"But what I didn't expect was the incredible medical staff and incredible organization and coordination at Salinas Valley Memorial Hospital. It's a small community hospital, but they are very high functioning and sophisticated. Everything was ready. I've heard stories of medical staff in other places resigning — being afraid for their well-being or lacking the sufficient protective gear. There was nothing like that in Salinas, despite the very difficult work."
COVID challenges and silver linings
During this time, Dr. Leyenson traveled to his home in Chicago and to other emergency response assignments. He says initially the travel was challenging — given travel restrictions, flight cancellations, and closed hotels. Eventually though, the travel became easier as fewer flights translated to fewer delays, and he was able to secure favorable rates at nice hotels.
"There's always a silver lining to a situation," he says. "The hotels and airplanes are very clean, and everyone is wearing a mask. So I got used to travel and haven't had much problem with it."
Dr. Leyenson also took what time he could to enjoy his outdoor interests while on assignment, including hiking and fishing.
"I am a big fan of exercise. Pre-COVID, I made friends and enjoyed hunting or fishing with someone," said Dr. Leyenson. "Once COVID hit, there wasn't as much time to look around and enjoy yourself, unfortunately. But I still try to make time to be in nature and walk around. I also read, rest, and maintain my professional levels."
Although there have been some challenges working as a locums during the COVID-19 pandemic, overall Dr. Leyenson has found it to be a rewarding and liberating experience.
When asked about his future plans, Dr. Leyenson laughs, "We all know how productive it is to predict the future! But yes, I know that locums fits my view of work and life. As long as I feel professionally satisfied, I feel I do a needed job and I feel appreciated — that environment and that vibe is right for me."  
What has your COVID-19 experience been like? We'd love to hear from you. Share your story in the comments below.