As the COVID-19 pandemic has spread across the country, it hasn't affected all health systems equally. In hard-hit states, many hospitals have been overwhelmed with patients for weeks, while in other areas they have largely been able to manage the new virus cases as they have come in. This unequal effect on healthcare systems means that each facility needs to have its own unique COVID-19 healthcare recovery plan. Brent Holland, manager of provider recruitment for
Centra Health
— a health system with 70 locations serving more than 500,000 residents of central and southern Virginia — shares how his system is preparing for life after COVID-19.
Resuming elective surgeries and procedures
"Most of central Virginia seems mildly hit with the virus so far," says Holland, explaining that the hospitals in his system didn't see the heavy patient volumes they were prepared for. While they've made sure to be ready in case another wave of COVID-19 patients arrives, Centra Health began performing elective procedures in early May. Holland says that their system has a plan for
determining which elective procedures take priority
. "The most urgent things we've had to put on hold for the last month and a half will get booked first. The ones that we can put off that are truly elective, those will be scheduled, but they won't be scheduled immediately." In yet another sign of how things have changed, all patients will now also be screened for COVID-19. "We're not going to do an operation on somebody if they test positive for COVID, so that plays into how they do elective procedures as well," he says.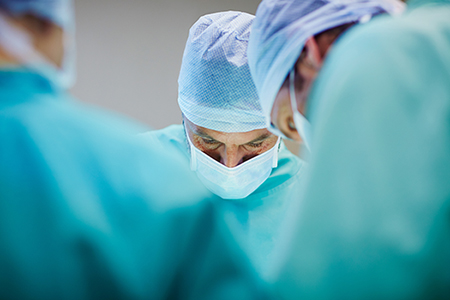 Holland recognizes pent-up demand has created a backlog for procedures and will likely require bringing on locums or additional staff. The top specialties that will be in demand as facilities ramp up will be anesthesiology and vascular and general surgery. "For a while, we were cancelling locums providers that were helping us, anesthesia specifically, and now we're bringing them back to help us."
The role of telehealth
In addition to considering staffing needs for in-person visits, Holland will also need to determine how to staff Centra 24/7 — Centra Health's telehealth program — based on the how patients will prefer to receive care going forward. While the system was already in use prior to the pandemic, Holland says telehealth use has exploded in recent months, especially for psychiatry appointments. He expects high telehealth usage to continue into recovery. "A lot of people are still fearful," says Holland. "They don't want to come out yet. Telehealth is going to be a good option to provide care for these patients moving forward." He anticipates that many high-risk individuals, especially those older than 65, will prefer to continue using telehealth in the coming months. Likewise, those who don't necessarily require an in-person exam may also decide to be treated at home.
RELATED: Find out
how to implement a telehealth program
in your facility.
Financial and mental health concerns
Healthcare systems have
taken a financial hit during the pandemic
, and Holland is trying to balance Centra Health's new financial reality with taking care of its staff. "My concern is getting back to where we are financially healthy, but also dealing with burnout with physicians," he shares. On the financial side, Holland says they've taken multiple actions to save money. "They're looking at all sorts of ways to help soften this financial burden." Holland says the organization is also focused on caring for its providers' mental health. "These folks that have been on the front lines — in the ED or wherever they've been in this hospital group, we may need to seek some locums to help them get some time off to rest," he says. Centra Health also has a wellness director whose full-time job is to help providers who are burned out or feeling overwhelmed. "She's a medical director and psychiatry physician who works with each service line. Whatever that provider is struggling with, she can see where they're at and walk alongside them to help get a plan that fits," says Holland.
The importance of open communication
Holland emphasizes that open communication is key to a good relationship with your staffing partners
during a crisis
, especially while working toward a COVID-19 healthcare recovery plan. "Everybody needs to stay positive through this," he says. "One thing I would recommend is to over-communicate to the agencies you're working with and let them know, 'We're in this together, we will work with you, and we will be flexible.'" Open communication and adaptability during this unprecedented time can help create trust with your partners. "We're all feeling the stresses and financial burden," says Holland. "So, when agencies work with us, on cancellation fees and other challenges, it really does go a long way and it helps." "If we're constantly asking questions, we can all be on the same page and have open dialogue," he says. "It all comes down to communication to make sure we're hearing each other's needs."
RELATED:
Guide to resuming elective procedures
CompHealth can help you with your recovery staffing needs. Give us a call at 800.453.3030 or complete the form below to connect with a representative.